Balloon Decor Services Yonkers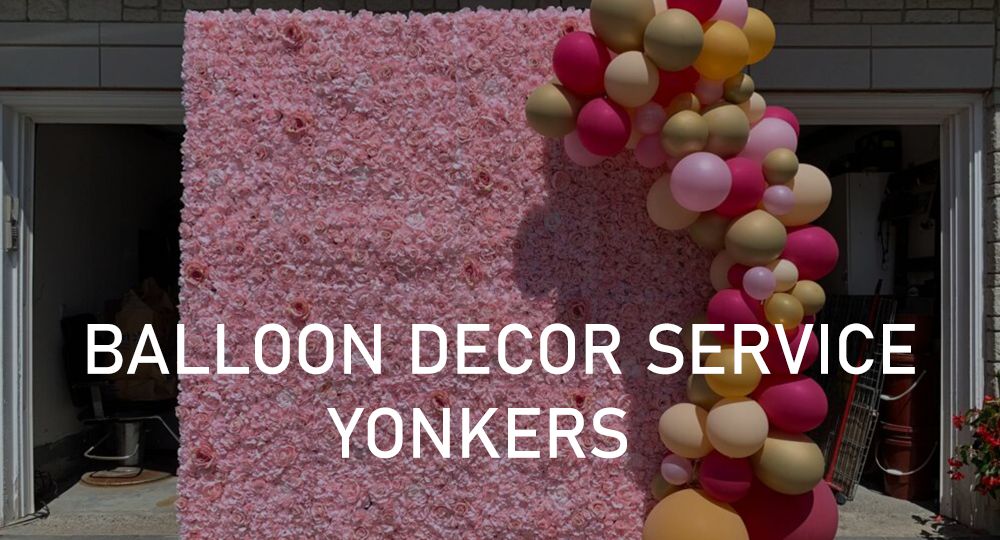 The Best Balloon Decor in Yonkers
As the gateway between Manhattan and Hudson Valley lies Yonkers, a city having the opportunity of throwing events worth while. Yonkers is a city in New York with venues and attractions with locations such as the beautiful Untermyer Gardens, the lively Empire City Casino, and the naturalistic Tibbetts Brook Park. Even the Yonkers Brewery is another wonderful place to hold a great event. With choosing a venue in Yonkers, comes the need for decorations to go beyond the limits of being a gateway and become event central for all people alike. Our services at Yonkers Balloon Decor Service offer the most optimized Yonkers balloon arch garlands, completely customizable by our clients to fit the atmosphere of any events, from modern events such as corporate parties, birthday parties and gallery exhibits to traditional celebrations such as bar/bat mitzvahs, quinceaneras, and christenings in Yonkers.
Popular Balloons Decor
Popular Add-ons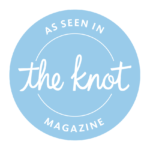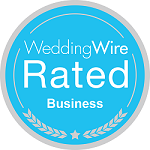 Our Services
The Yonkers team at Yonkers Balloon Decor Service are filled with devoted balloon artists, who are eager to start crafting the perfect balloon arch garlands for your event. With an uplifting city such as Yonkers, the Yonkers Balloon Decor Service team are thrilled to be assisting you in this process of planning your event. After contacting us for an appointment, our team will reach out to you in order to carry out their next set of actions on the Yonkers balloon arch garlands based on your commands. Acting as their creative director, you will give the commands on how you want the Yonkers balloon arch garlands to appear for the event. There are many options awaiting to be carried out by your orders from the arrangement to the color choices for your balloons. The Yonkers balloon artists in Yonkers will provide you the option between either a Yonkers balloon full arch or Yonkers balloon half arch garland alongside your choice of up to 4 colours of over 20 premium colors for the balloons. The balloon colors could be presented in many different combinations, ranging from pastel blue and pink for a gender reveal to white, silver, and gold for a graduation party. Both Yonkers balloon arch garland options with your combination of balloons are priced the same at $199 to rent, with bonuses including free delivery in Yonkers and optional installment plans for payment.
Balloon Full Arch Yonkers – The Yonkers balloon full arch is a beloved balloon decor piece by our staff at Balloon Decor Service and clients alike. The Yonkers balloon full arch garland is known to make any event pop-out and stand magnificently in display at the event. At its size of 24 ft and carefully decorated by your colored balloons, this kind of balloon decor makes spots such as the main entrance, the dance floor, a wedding altar, a Yonkers photobooth and a Yonkers flower wall radiate an exciting, contentful atmosphere in a Yonkers event.
Balloon Half Arch Yonkers – Our Yonkers balloon half arch garland is another piece at Balloon Decor Service known to be adaptable to appease any kind of atmosphere for an event. This kind of balloon garland is widely known for its adjustable size (between 6 to 16 ft), to create a highly emphasized spot more known or to make it connect with the other decor pieces at the event. Our Yonkers team at Yonkers Balloon Decor Service happily suggested some spots such as Yonkers photobooths, Yonkers flower walls, dessert/present stands, and the sides at the top or bottom by a staircase to place your Yonkers balloon half arch garlands.
Other Event and Decor Services in Yonkers
In addition to balloon decor, we also offer 3 other party and event decor rental services in Yonkers; marquee letters rentals, photo booth rentals and flower wall rentals.
Flower Wall Rental Yonkers:
Flower wall backdrops Yonkers are 8×8 feet

Hydrangea, roses, and green boxwood

Make with silk flowers

Our clients often rent these as flower Yonkers wedding decor
Photo Booth Rentals Yonkers:
Unlimited 4×6 Prints during the event and digital photos

Photo booth backdrop Yonkers of your choice

The Yonkers photo booth rental includes 2 hours of operating time + 1 hour setup time but can be extended longer
Marquee Letter Rentals Yonkers:
Great for parties, birthdays, weddings, bridal or baby showers

Comes in 2 options; with lights or without

The Yonkers marquee lights for rent are 44" tall. We also have marquee table letters and giant block letters in Yonkers that are 30' tall.
Why Order from Balloon Decor Service in Yonkers
The Yonkers Balloon Decor Service team are extremely passionate in crafting the best balloon arch garlands for any kind of event. Our reputation stems from the devotion and hard-work of our Yonkers balloon artists and the wonderful clients we worked together with since they reached out to us. We deliver top quality customer service in the form of free delivery in Yonkers and optional, yet workable installment plans for our clients to easily plan out their events. Here at Yonkers Balloon Decor Service, we value our clients and offer the utmost extravagant balloon decor for your event. To arrange an appointment or have any questions answered, feel free to contact us at any time, through call or online!