Balloon Decor Services Plano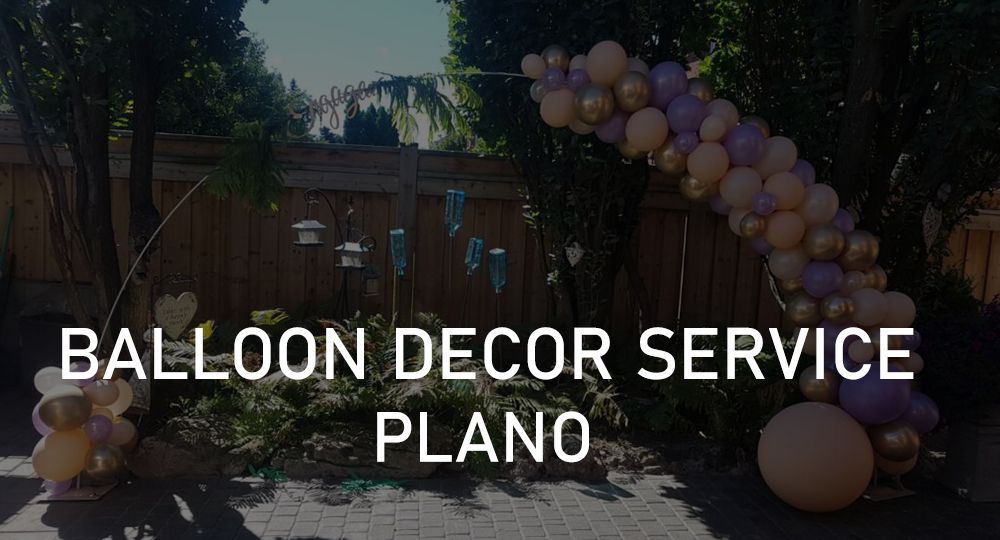 The Best Balloon Decor in Plano
Located north-east of Texas, lies the peaceful city of Plano. Plano, as a city, has received many compliments for its quiet setting, excellent education and a diverse cultural scene of cuisines. They also have great event venues such as the Los Rios Golf Club, the Plano Super Bowl, Mexican Sugar, and many others to host events for any kind of festivities. In addition, there are many attractions such as Go Ape Zip Line & TreeTop site for an adrenaline-filled activity, to the Angelika Film Center to watch indie films created by many independent filmmakers. For a city that provides a great quality of life, there's a greater quality in hosting an event fitting the status of the city itself. What better way to host an event than to use Plano balloon decor to make any event extravagant. The Plano-based Balloon Decor Service is here and is proud to serve Plano as a top leading balloon rental company in Plano. From events such as weddings, birthday parties, family reunions, and corporate parties alike, Plano Balloon Decor Service will craft our specialty Plano balloon garlands to fit the greater quality of the Texan city of Plano.
Popular Balloons Decor
Popular Add-ons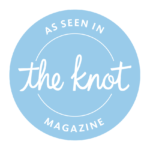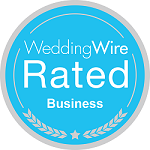 Our Services
Much like our other branches, our Plano branch at Balloon Service Decor consists of balloon artists from all walks of life, who have trained well in the arts of balloon decor. As a top leading balloon rental decor company in Plano, we specialize in crafting versatile balloon garlands with effective communication between our artists and our clients. By using our services, we guide you through an easy to follow two-step process to allow you to customize a Plano balloon garland that is fitting for any event you or another person is hosting within Plano. To start things off, we provide our clients with two options of balloon arrangements, either to craft the balloon garland as a full arch or half arch garland. More info on these garlands will be provided further on. Afterwards, our balloon artists will guide you through the process of picking out a suitable color combination to use for your balloons. As a client, the choice of up to 4 colors is up to you, but our staff will be more than glad to assist you in selecting these colors if you have any difficulty deciding. From over 20+ colors to choose from, the combinations could range from a pastel blue and pink for a gender reveal party held at home, to a black, red, and gold palette for a corporate party by the Lone Star Park a few miles away. Once the two steps have been completed, our Plano balloon artists will get to working on the Plano balloon garland right away. Both a Plano full arch and Plano half arch garland are rentable for a price of $199, included with free delivery across Plano and optional installment plans.
Balloon Full Arch Plano – Choosing a Plano full arch balloon garland, would make any spot of the venue stand out and awe all of your guests attending the event in Plano. With a size of 24ft and decorated with your array of colored balloons, this Plano balloon garland is an exceptional decor piece to make any event in Plano, be filled with greater quality. Recommended placements for this Plano balloon garland, ranges from the main entrance, the front of a Pano photo booth/ Plano flower wall, the front of a wedding altar, and may even be used along the sides of the dance floor.
Balloon Half Arch Plano – An alternative to the loud Plano full arch balloon garland, a Plano balloon half arch garland is just a grand of a piece as the Plano full arch balloon garland. This Plano half arch balloon garland is adjustable between the sizes of 6ft to 16 ft, easily adaptable for any kind of event in Plano. Our Plano balloon artists suggest placing these Plano half arch garlands by a Plano photobooth/ Plano flower wall, the side of a present/ dessert stand, or even by the sides of a staircase. 
Other Event and Decor Rental Services in Plano
In addition to balloon decor, we also offer 3 other party and event decor rental services in Plano; marquee letters rentals, photo booth rentals and flower wall rentals.
Flower Wall Rental Plano:
Flower wall backdrops Plano are 8×8 feet

Hydrangea, roses, and green boxwood

Make with silk flowers

Our clients often rent these as flower Plano wedding decor
Photo Booth Rentals Plano:
Unlimited 4×6 Prints during the event and digital photos

Photo booth backdrop Plano of your choice

The Plano photo booth rental includes 2 hours of operating time + 1 hour setup time but can be extended longer
Marquee Letter Rentals Plano:
Great for parties, birthdays, weddings, bridal or baby showers

Comes in 2 options; with lights or without

The Plano marquee lights for rent are 44" tall. We also have marquee table letters and giant block letters in Plano that are 30' tall.
Why Order from Balloon Decor Service in Plano
For a top leading rental balloon decor company in Plano, our services in Plano are best known for our communication between our balloon artists and our clients. As a rental balloon decor company in Plano, we are devoted in using our professional skills in crafting Plano balloon garlands to satisfy the needs of our clients. Your contentment is what inspires us as a company to keep up with our craft and continue with our services to all event planners. We provide special features, for the sake of our clients to make their planning experience more balanced in the form of free delivery within Plano and installment plans. We are glad to serve Plano and hope to hear from you soon! Our contact services are open for any of your orders, questions, and concerns.