Balloon Decor Services Glendale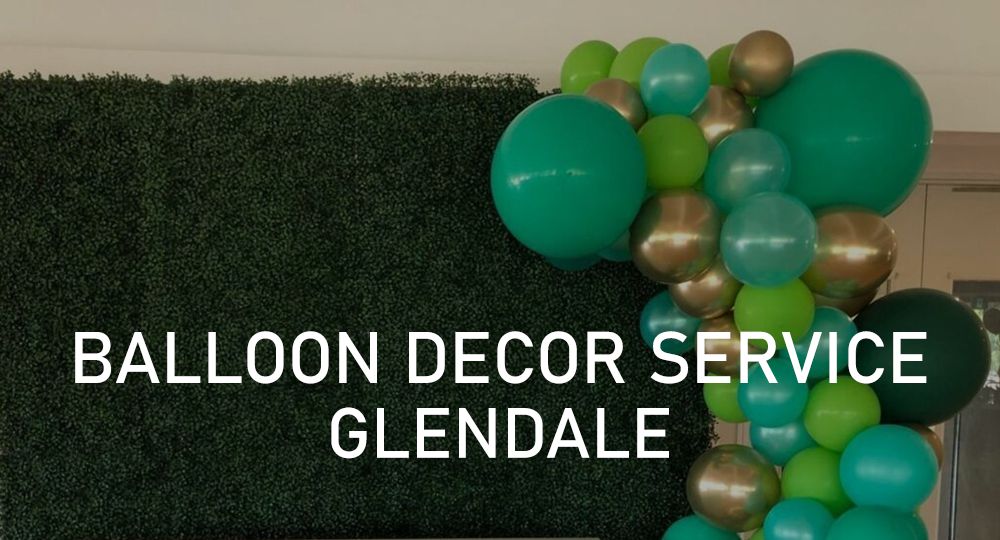 The Best Balloon Decor in Glendale
The city of Glendale has much to offer for locals, neighboring citizens and tourists in its variety of activities, attractions, and locations to indulge in. Glendale houses various locations such as the Xeriscape Botanical Gardens, Wet n' Wild Phoenix, and The Shout House bar. Perfect for your weddings, birthday parties, and bachelor/bachelorette parties. Most notably, they have great park spots such as Foothills Park for big family get-togethers. For convenient locations like the mentioned above for venues, decorations will add a finishing touch to the place. A Glendale balloon garland would most certainly top the icing off the cake for these great venues. Here comes Glendale Balloon Decor Service, to rent out custom-made Glendale balloon garlands designed by you. A perfect decor piece for any event, from traditional to modern, and celebratory to eloquent, Our Glendale balloon garlands are a top-notch decor piece to have in any event in Glendale.
Popular Balloons Decor
Popular Add-ons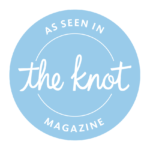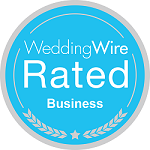 Our Services
At Glendale's very own Balloon Service Decor, we have the most talented, professional balloon artists around all parts of Glendale and its surrounding communities. When you decide to place an order for a rental Glendale balloon garland, our Glendale team at Glendale Balloon Decor Service would like you to join them in the standardized two-step procedure in customizing your Glendale balloon garlands to fit the theme of your event. To start things off, you have the option to pick out the kind of garland for your event in the form of either a full arch garland, or a curved-angled Glendale half arch garland. Once a garland has been selected, our Glendale balloon artists will introduce you to the wide array of colors to pick for your balloons. As a client, you have the option of picking up to 4 of over 20+ vibrant colors in various tones. When all steps have been finished, the team will begin processing the Glendale balloon garland right away. For either a Glendale full arch or Glendale half arch balloon garland, the costs up to $199 each for rent. As a part of our gratitude for your services, we provide an exceptional delivery service to send your balloon garland to your event in Glendale, free of charge. Installment plans are also provided if you would like to send in the payments separately.
Balloon Full Arch Glendale – To those who love eye-catching decorations, a Glendale balloon full arch garland is a perfect fit for your event in Glendale. At a size of 24 ft, a Glendale balloon full arch garland is sure to have all eyes focused on the main attractions of the event, such as the wedding altar, the dance floor, a backdrop for photos, and of course, the main entrance.
Balloon Half Arch Glendale – For an alternative look for a Glendale balloon garland, there is the Glendale balloon half arch. For any event in Glendale, the Glendale balloon half arch garland is a wonderful decor piece to have eyes aimed towards a specific spot, without trying to make it the main focus. These spots could be stands for food or presents, placements for photos like a Glendale flower wall backdrop/ Glendale photo booth, and on top and bottom of a stairwell.
Other Event and Decor Rental Services in  Glendale
In addition to balloon decor, we also offer 3 other party and event decor rental services in  Glendale; marquee letters rentals, photo booth rentals and flower wall rentals.
Flower Wall Rental Glendale:
Flower wall backdrops Glendale are 8×8 feet

Hydrangea, roses, and green boxwood

Make with silk flowers

Our clients often rent these as flower Glendale wedding decor
Photo Booth Rentals Glendale:
Unlimited 4×6 Prints during the event and digital photos

Photo booth backdrop Glendale of your choice

The Glendale photo booth rental includes 2 hours of operating time + 1 hour setup time but can be extended longer
Marquee Letter Rentals Glendale:
Great for parties, birthdays, weddings, bridal or baby showers

Comes in 2 options; with lights or without

The Glendale marquee lights for rent are 44" tall. We also have marquee table letters and giant block letters in Glendale that are 30' tall.
Why Order from Balloon Decor Service in Glendale
To any party planners, decorations are an important part of any event, especially in spritely places like Glendale. Glendale Balloon Decor Service is a top ranking rental balloon decor company in Glendale, offering the utmost high quality Glendale balloon garlands in the city. For their extravagant appearance, they are a great decor piece that many guests have fallen head over heels, mentioned by our current clients. As customer satisfaction is among our top priorities, aside from making optimum Glendale balloon garlands of course, we provide excellent free delivery across Glendale and installment plans for you to have an easier time planning them out. We are proud to be a part of the Glendale community and hope that your event will shine brightly with our Glendale balloon garlands. For any questions or inquiries on orders, our staff in Glendale are open to answer any concerns you have!