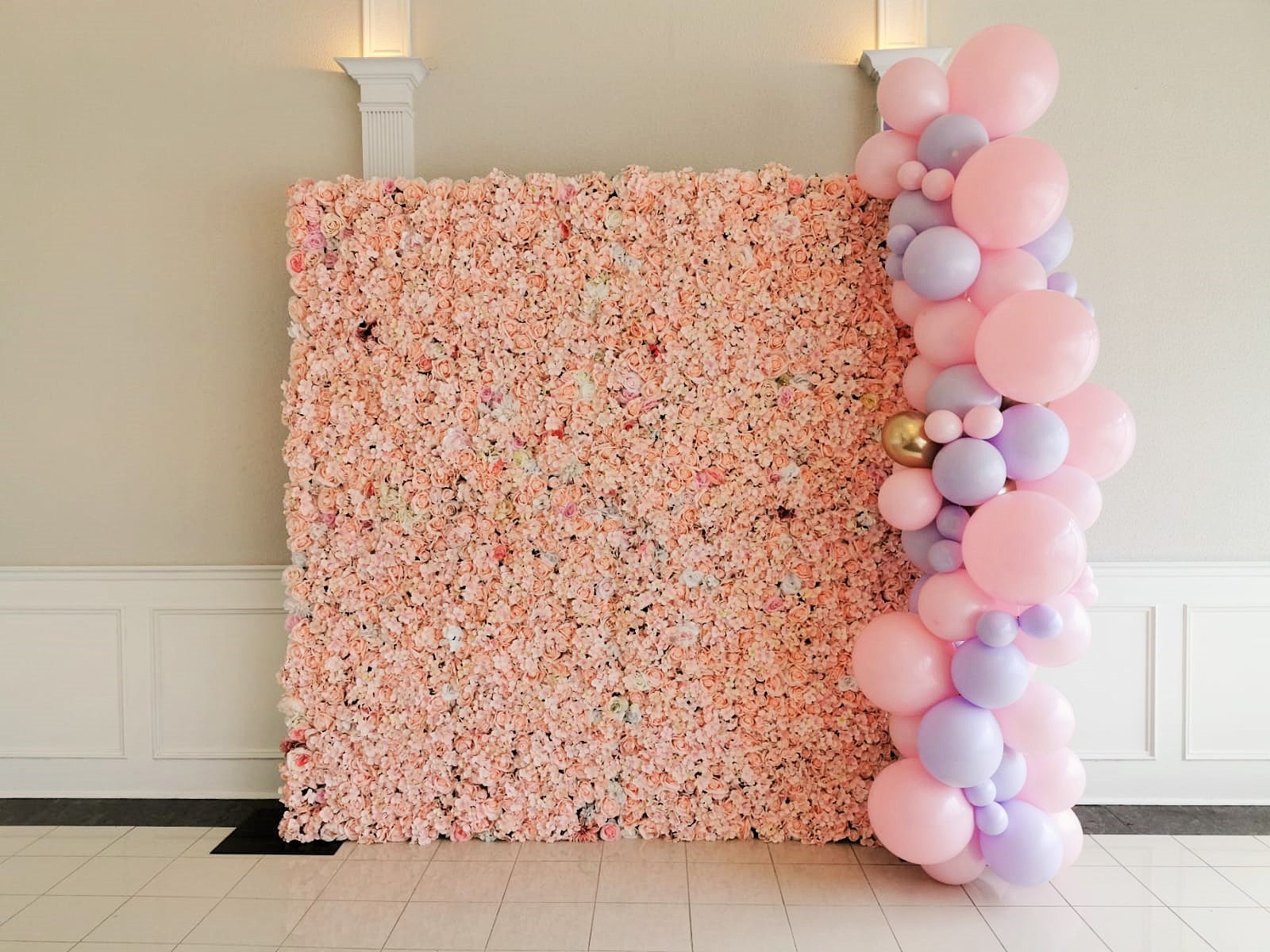 PINK/LAVENDER BALLOON DECOR SERVICE
Our company provides you with an opportunity to customize the half arch balloons colours of your choice. We offer up to 4 colour choices per order. Balloon Decor Service has colourful balloons to make your event a perfect day!

In the picture, you can see the balloon colours of pink and lavender installed by our team in the recent event along with the flower wall to add icing to the cake.