Balloon Decor Services Bellevue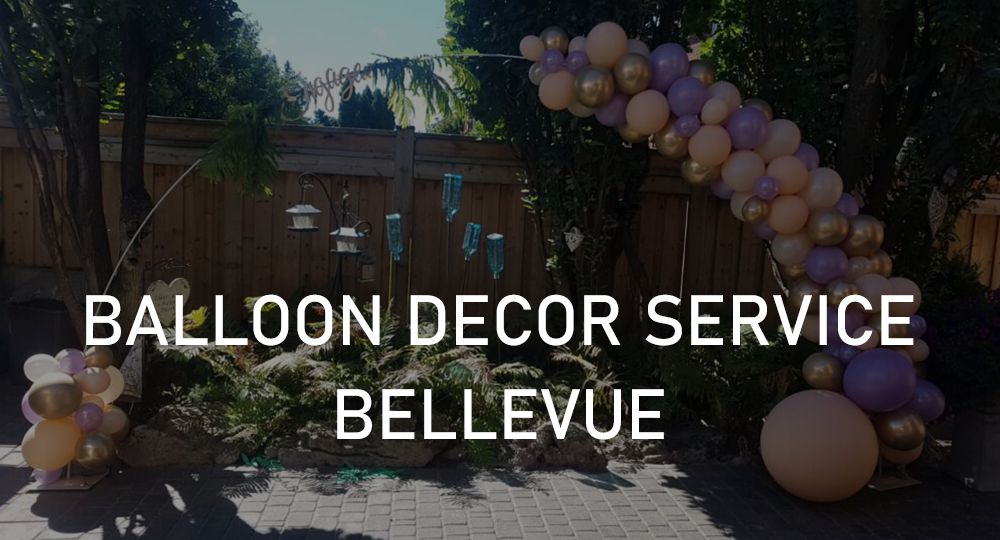 The Best Balloon Decor in Bellevue
Sitting at the east end of Lake Washington lies Bellevue, a docile city with plenty of venues to choose from for your dream event. From the vast, floral Bellevue Botanical Gardens and parks to several, elegant Bellevue hotels and bars. Choosing a venue from these glorious options may prove difficult, especially when there are decorations to decide on for it as well. No worries, the Bellevue Balloon Decor Service in Bellevue is on the way to save time on any balloon decor problems you are having for the event. As a top tier balloon decor company, the Bellevue Balloon Decor Service will provide you with the best experience with customizable balloon arch garlands, versatile to any kind of weddings, birthday parties, corporate parties and many more in Bellevue!
Popular Balloons Decor
Popular Add-ons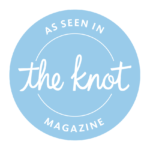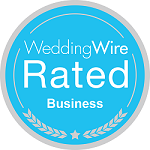 Our Services
Our goal at the Bellevue Balloon Decor Service is to follow a customer's instructions and create the best Bellevue balloon arch garlands in Bellevue. As a client, you have the opportunity to cooperate with our professional Bellevue-based professional balloon artists to customize your balloon arch garlands to your taste in style. You have several options of over 20+ premium colors to incorporate in your Bellevue garlands. Some ideas may include a black and white set for an elegant dinner party to bright red, yellow and blue balloons for a kid's birthday party in Bellevue. Following up with your balloon colors, will be choosing between two different balloon structures for garlands. These two options include a full balloon arch or a half balloon arch garland, renting for $199 with delivery included. Installments may be used as a payment option. 
Balloon Full Arch Bellevue – As a customer favorite in Bellevue, the Bellevue full balloon arch garlands are sure to be the eye-catching pieces of your dream event, in any venue you choose. Standing at dimensions up to 24 ft, this Bellevue balloon full arch garland will be filled with your four selected colors alongside the size options for them. Our Bellevue based balloon artists recommend setting up these full arch garlands by the entrance to really excite your guests. In a peaceful metropolitan location like Bellevue, these will be sure to liven up the festive mood for everyone in a Bellevue event. 
Balloon Half Arch Bellevue – Our Bellevue balloon half arch garlands are another great option to have for an event in Bellevue. Sizing up with dimensions ranging from 6ft to 16 ft, our Bellevue balloon half arch garlands are adjustable and versatile to any celebratory event in Bellevue. Our Bellevue balloon artists gave some ideas for where these half arch garlands may be placed to spice up the party. They suggest placing these half arch garlands by a grand staircase, in front of a Bellevue photo-booth/ backdrop, nearby the dance floor and possibly beside a dessert stand.
Other Event and Decor Rental Services in Bellevue 
In addition to balloon decor, we also offer 3 other party and event decor rental services in Bellevue; marquee letters rentals, photo booth rentals and flower wall rentals.
Flower Wall Rental Bellevue:
Flower wall backdrops Bellevue are 8×8 feet

Hydrangea, roses, and green boxwood

Make with silk flowers

Our clients often rent these as flower Bellevue wedding decor
Photo Booth Rentals Bellevue:
Unlimited 4×6 Prints during the event and digital photos

Photo booth backdrop Bellevue  of your choice

The Bellevue photo booth rental includes 2 hours of operating time + 1 hour setup time but can be extended longer
Marquee Letter Rentals Bellevue:
Great for parties, birthdays, weddings, bridal or baby showers

Comes in 2 options; with lights or without

The Bellevue marquee lights for rent are 44" tall. We also have marquee table letters and giant block letters in Bellevue that are 30' tall.
Why Order from Balloon Decor Service in Bellevue
As a top balloon rental company here at Bellevue, our team at the Bellevue Balloon Decor Service are fired-up go-getters in ensuring all customers are satisfied with the balloon arch garlands they rent out for their event. The Bellevue balloon artists guarantee that these Bellevue balloon arch garlands will surely make your dream event radiant extravagance throughout your event. Our Bellevue balloon company's delivery and installment plans are there to save you from any difficulties surrounding transportation and payment to anywhere within Bellevue. The team at Bellevue can't wait to start collaborating alongside you to liven up your event. Don't fret, contact us for any questions or concerns on our services at the Bellevue Balloon Decor Service.