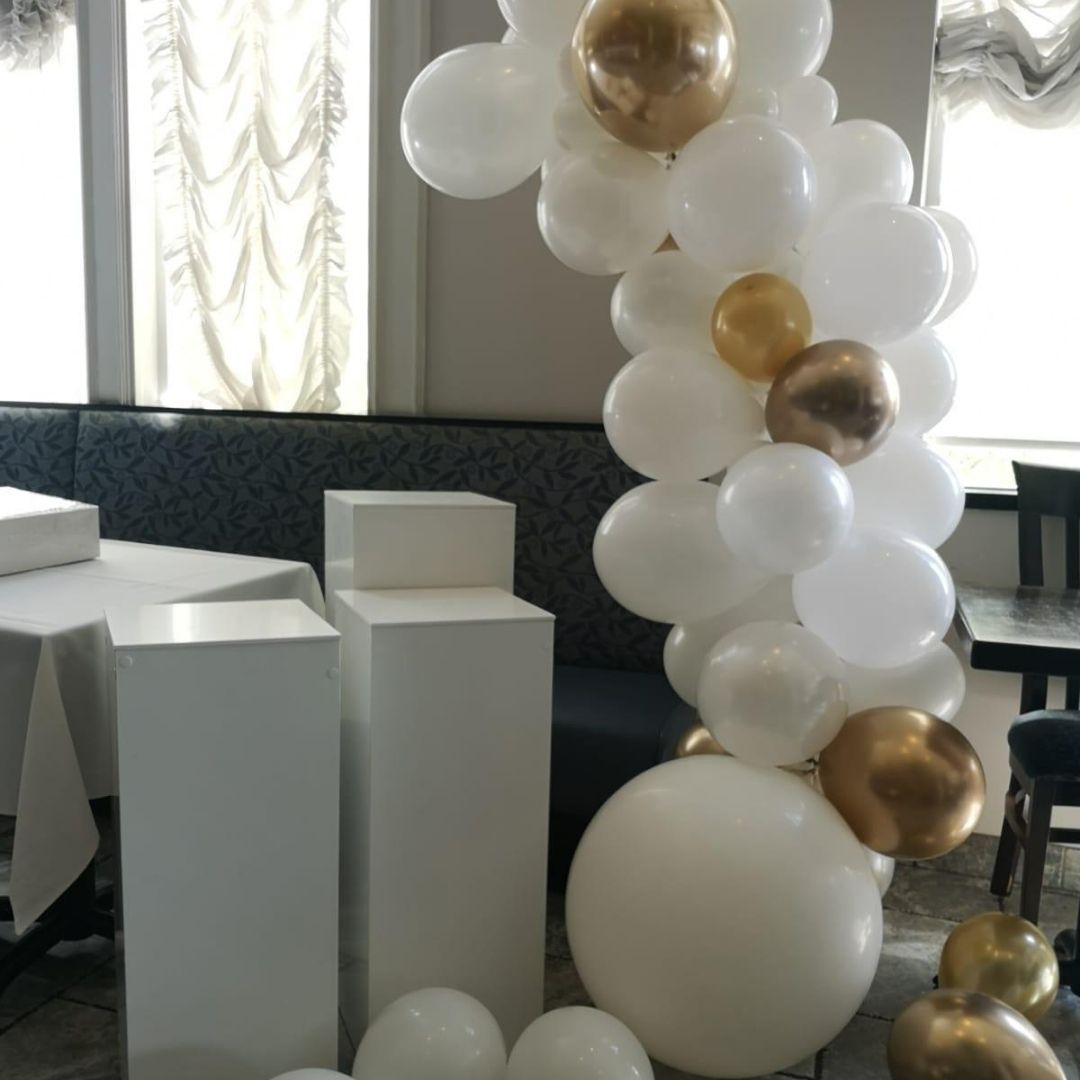 WHITE/GOLD BALLOON DECOR SERVICE
The biggest benefit of choosing Balloon Decor Service is getting an option to customize your half arch balloons with up to 4 colour choices. 
In the image, you can see the colour combination of black, red and goldBalloon Decor Service has a half arch balloon and full arch balloons for your party rentals.
These balloons can easily set up a party environment. We offer our customer to customize balloons with 4 colour choices of their choice.
Once you select and contact us, our balloon artists will make it ready for you. In the picture, you can see one of our recent event's decoration with white and gold half arch balloons.
Also, the pedestals come at a very reasonable price as looks amazing with the balloons beside them. Moreover, we have flower wall rental, marquee letters rental and other suitable party rentals.