Balloon Decor Services Tucson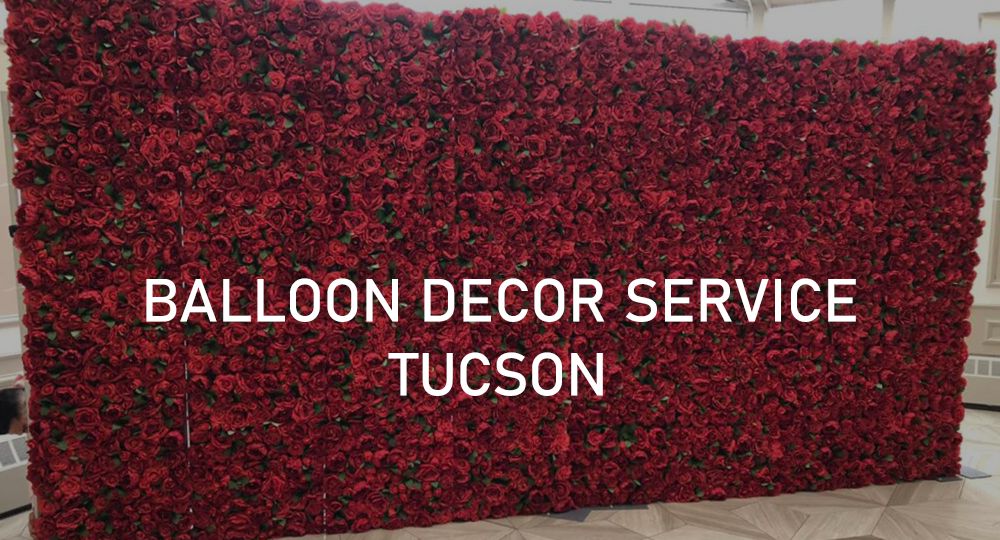 The Best Balloon Decor in Tucson
Tucson, the second largest city in Arizona, is located in the desert region, surrounded by both gorgeous mountain views and tall metropolitan buildings . In this desert city, Tucson offers a wide range of naturalistic places to visit, such as the Tucson Botanical Garden to more modern spots like the Cathedral of Saint Augustine. Not to mention, the above locations would make great venues to host an event in their halls. Locations such as the Reid Park Zoo or Crown Concepts, are additional options to host a birthday party/ opening exhibit and corporate party as well. For a city with wonderful choices for event venues, why not bring in some decor to complete the package? Our Tucson branch at Balloon Decor Service is here and they offer the most exquisite balloon garlands to turn any event into the event of a lifetime. Events from birthday parties, corporate parties, opening exhibits, grand opening parties, weddings, you name it! Tucson Balloon Decor Service is about to spice up Tucson into a thrilling city!
Popular Balloons Decor
Popular Add-ons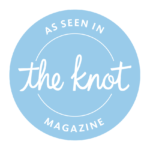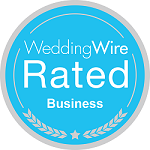 Our Services
In our operations as a top balloon rental decor company, Tucson Balloon Decor Service employs a staff filled with incredible balloon artists, specializing in crafting the most high quality balloon garlands in Tucson. Our services are simple to follow, with our process consisting of a two-step protocol where we engage with our clients on their input for their custom Tucson balloon garlands. We first hear out our client's input on the structure of the balloon garland, by providing two options on how you want it to appear. Our options consist of Tucson full arch and Tucson half arch balloon garlands, both great eye-catching balloon decor pieces perfect to have for any event. When you have chosen the arrangement, you move on to the fun part, in choosing your balloon colors! Our Tucson balloon artists have over 20+ vibrant colors to choose from, coming in various tints and shades of any color. You are to choose up to four different colors of balloons for your garlands. It could be a black and white color scheme for a corporate party to a pink, gold, and white palette for a quinceanera and other events within or near Tucson. Once this step is complete, our Tucson balloon artists will begin production. The renting costs for both a Tucson full arch or Tucson half arch balloon garland, come up to $199. Second guessing the pricing? Fear not, we offer free delivery around Tucson and installment plans with the purchase of a rental Tucson balloon garland.
Balloon Full Arch Tucson – With a Tucson balloon full arch garland, it captures the attention of all guests in an event. Especially with its large size of 24 ft, the balloons you chose work in harmony with the garland to ensure all eyes are focused on the spot where it is placed. Our Tucson balloon artists suggest placing a balloon full arch garland by main focal points, such as a wedding altar, the dance floor, the main entrance, and a backdrop for guests to take photos with.
Balloon Half Arch Tucson – For a more subtle attention-grabbing decor piece, our Tucson balloon half arch garland is a perfect fit for the job. While not as big as its full arch counterpart, this Tucson balloon half arch garland is adjustable from sizes between 6ft to 16 ft, and decorated with your colored balloon choices. These Tucson balloon half arch garlands work well in spots trying to emphasize certain parts of a venue, such as a dessert/present stand, Tucson photo booth/Tucson flower wall backdrop, and the sides of a grand staircase.
Other Event and Decor Rental Services in Tucson
In addition to balloon decor, we also offer 3 other party and event decor rental services in Tucson; marquee letters rentals, photo booth rentals and flower wall rentals.
Flower Wall Rental Tucson:
Flower wall backdrops Tucson are 8×8 feet

Hydrangea, roses, and green boxwood

Make with silk flowers

Our clients often rent these as flower Tucson wedding decor
Photo Booth Rentals Tucson:
Unlimited 4×6 Prints during the event and digital photos

Photo booth backdrop Tucson of your choice

The Tucson photo booth rental includes 2 hours of operating time + 1 hour setup time but can be extended longer
Marquee Letter Rentals Tucson:
Great for parties, birthdays, weddings, bridal or baby showers

Comes in 2 options; with lights or without

The Tucson marquee lights for rent are 44" tall. We also have marquee table letters and giant block letters in Tucson that are 30' tall.
Why Order from Balloon Decor Service in Tucson
Our Tucson team of balloon artists are filled with passion-driven individuals who diligently work in assembling Tucson balloon garlands from previous experiences in balloon crafting. They are individuals who also appreciate the satisfaction of your experience while using our services here at Tucson Balloon Decor Service. We have exclusive services, ranging from free delivery in Tucson and optional installment plans compared to other branded rental balloon decor companies in Tucson, for an easier time planning your event. Not to mention, our Tucson high quality balloon garlands will earn you compliments from your guests with the amount of care you have taken in assisting the planning of the event. The Tucson Balloon Decor Service staff is happy to serve you and are more than glad to answer any questions you have, regarding our services. Don't be shy, contact us anytime!