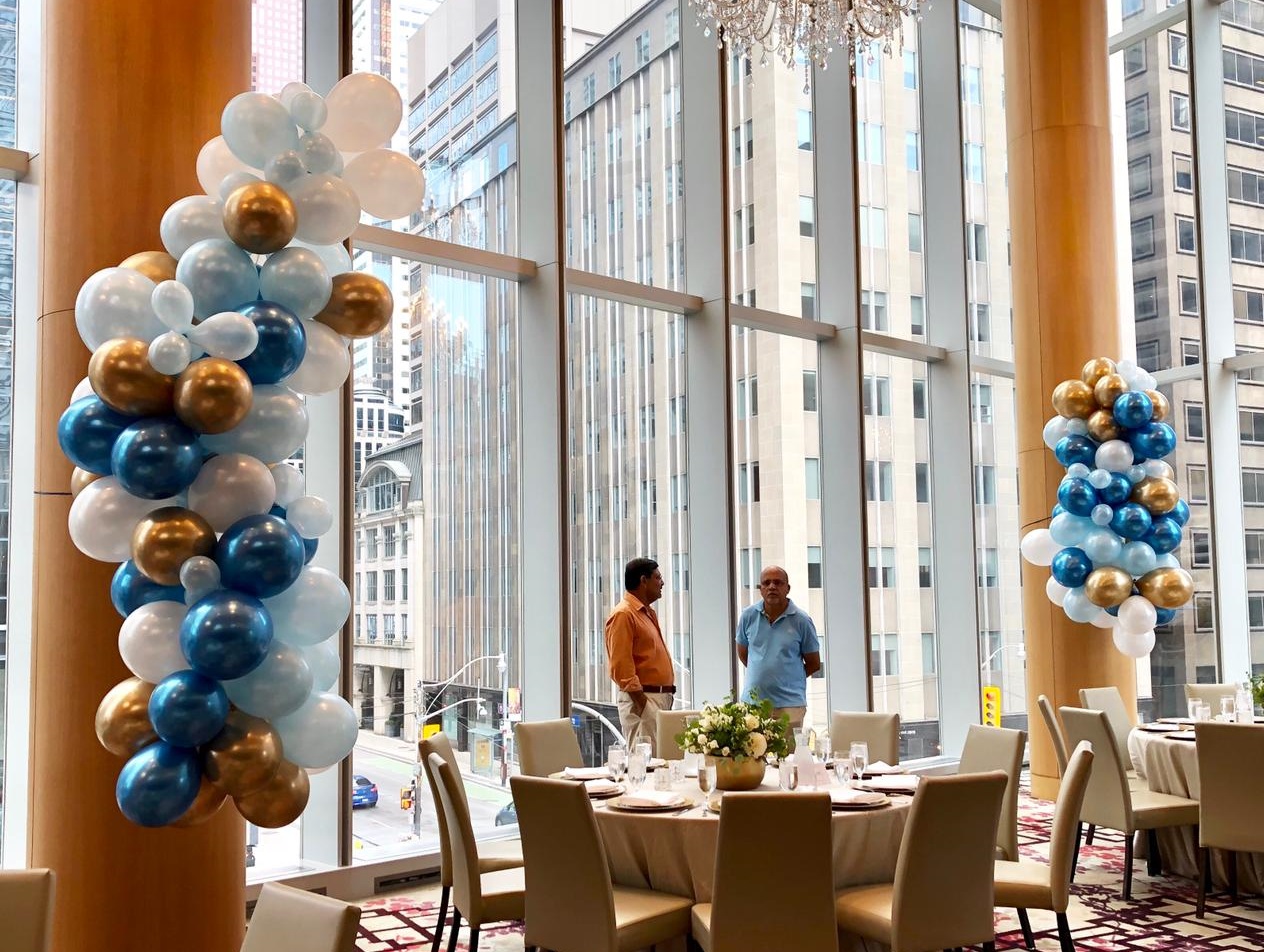 WHITE/GOLD/CHROME BLUE/LIGHT BLUE BALLOON DECOR SERVICE
Balloon Decor Service offers an option to customize our balloon half arches with up to 4 colour choices. Here you can see a picture from one of our recent event having balloon colours light blue, white, chrome blue, gold.
You can get an idea of how beautiful they look and compare it to your event's requirements.