Balloon Decor Services Syracuse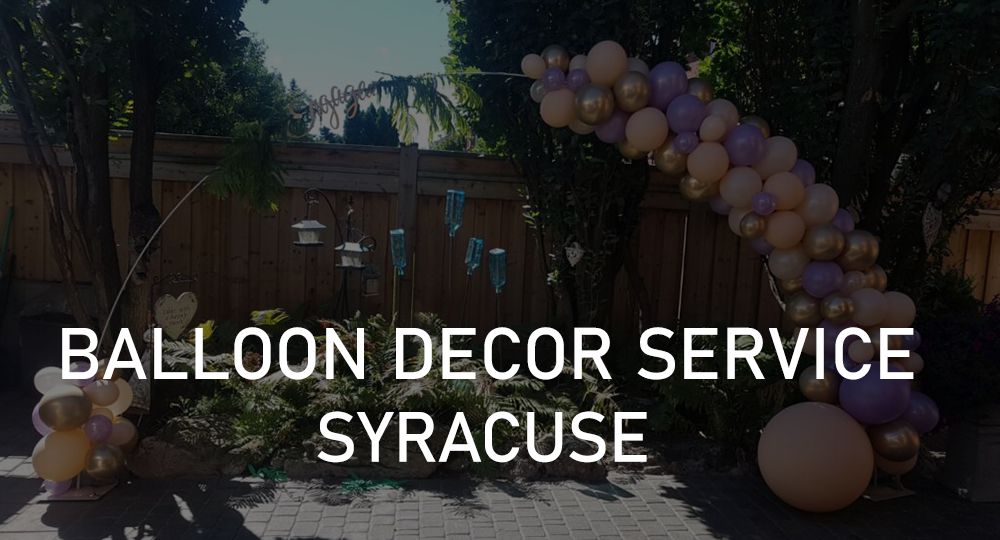 The Best Balloon Decor in Syracuse
The city of Syracuse is a location in New York that offers the chance for many people to commemorate the chance of escaping the busy metropolitan areas that keep them busy while still enjoying the perks of those exclusive in a metropolitan area. This city also offers the opportunity to throw events and reconnect with guests that your everyday job prevents you from interacting with often. We are aware that perfecting the decor for venues such as a dinner party at the Mohegan Manor to even a birthday party at Bella Domani may be difficult. But the Syracuse Balloon Decor Service is here and ready to serve you with our exquisite Syracuse balloon arch garlands for any event needs, in both modern and traditional celebrations.
Popular Balloons Decor
Popular Add-ons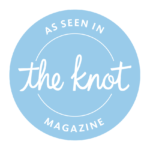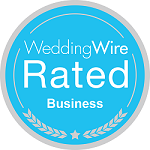 Our Services
The Syracuse team at Syracuse Balloon Decor Service are filled with professional, passionate individuals who are experienced with working on Syracuse balloon arch garlands over their years of constructing them. Our Syracuse balloon artists take any decisions you have with the Syracuse balloon arch garlands and apply them while they work on them. Have any troubles making any decisions? Fear not! Our Syracuse team will happily help you decide on the choices of arrangement and colors, depending on the type of event you are planning and the selected venue it is being held. At Syracuse Balloon Decor Service, we provide you with the choice between a balloon full arch or a Syracuse balloon half arch garland, both priced at $199 for rent. Afterwards, you have the option of choosing a recommended 4 out of over 20 premium colours for your balloons. Palettes could range from a chic, monochromatic palette of black and white for a modern event like a wedding reception to a white, gold and dark blue palette for a traditional celebration such as a christening. The entire package comes with free delivery in Syracuse and an option for installments for easier payment to our company.
Balloon Full Arch Syracuse – The Syracuse balloon full arch garland is a specialty the Syracuse Balloon Decor Company are proud to present to all of our clients and guests of an event. This prized 24 ft sized Syracuse balloon garland is an extraordinary balloon decor piece that is sure to grab all of the attention of your guests at the event. These Syracuse balloon full arch garlands are excellent balloon decor, best fitting for spots such as entrances, wedding alters, alongside the walls of a dance floor to even a photo-worthy decoration by a photo booth or flower wall, both decor pieces offered by our sister services in Syracuse.
Balloon Half Arch Syracuse – Another note-worthy piece is the Syracuse balloon half arch garland, also beloved by the Syracuse Balloon Decor Service balloon artists, clients, and guests. This adjustable Syracuse balloon arch garland is able to be resized between the measurements of 6-16 ft in size, allowing complete adaptability in any kind of event. Our Syracuse-based balloon artists recommend spots such as those in front of a photo booth/ flower wall for photos, a dessert/present stand to direct attention, or by parts of a staircase to signify where to enter the party.
Other Event and Decor Services in Syracuse
In addition to balloon decor, we also offer 3 other party and event decor rental services in Syracuse; marquee letters rentals, photo booth rentals and flower wall rentals.
Flower Wall Rental Syracuse:
Flower wall backdrops Syracuse are 8×8 feet

Hydrangea, roses, and green boxwood

Make with silk flowers

Our clients often rent these as flower Syracuse wedding decor
Photo Booth Rentals Syracuse:
Unlimited 4×6 Prints during the event and digital photos

Photo booth backdrop Syracuse of your choice

The Syracuse photo booth rental includes 2 hours of operating time + 1 hour setup time but can be extended longer
Marquee Letter Rentals Syracuse:
Great for parties, birthdays, weddings, bridal or baby showers

Comes in 2 options; with lights or without

The Syracuse marquee lights for rent are 44" tall. We also have marquee table letters and giant block letters in Syracuse that are 30' tall.
Why Order from Balloon Decor Service in Syracuse
Our team of Syracuse balloon artists at Syracuse Balloon Service Decor are individuals passionate about designing top-quality balloon arch garlands for all to admire in a party. As such, they are a lovely group who are eager to await your orders as you guide them through the process of creating the perfect balloon arch garlands in all of Syracuse. Alongside our Syracuse balloon arch garlands, are our excellent bonuses including free delivery of your Syracuse balloon arch garlands to our wide range of installment plans for your convenience. Our Syracuse balloon arch garlands are the best kind of Syracuse balloon decor for captivating guests and emphasizing any kind of atmosphere you are aiming for. We look forward to working with you and getting to know more of your dream events in this process. Have any questions or maybe wanting to schedule an appointment for an order? Contact Syracuse Balloon Decor Service at any time!