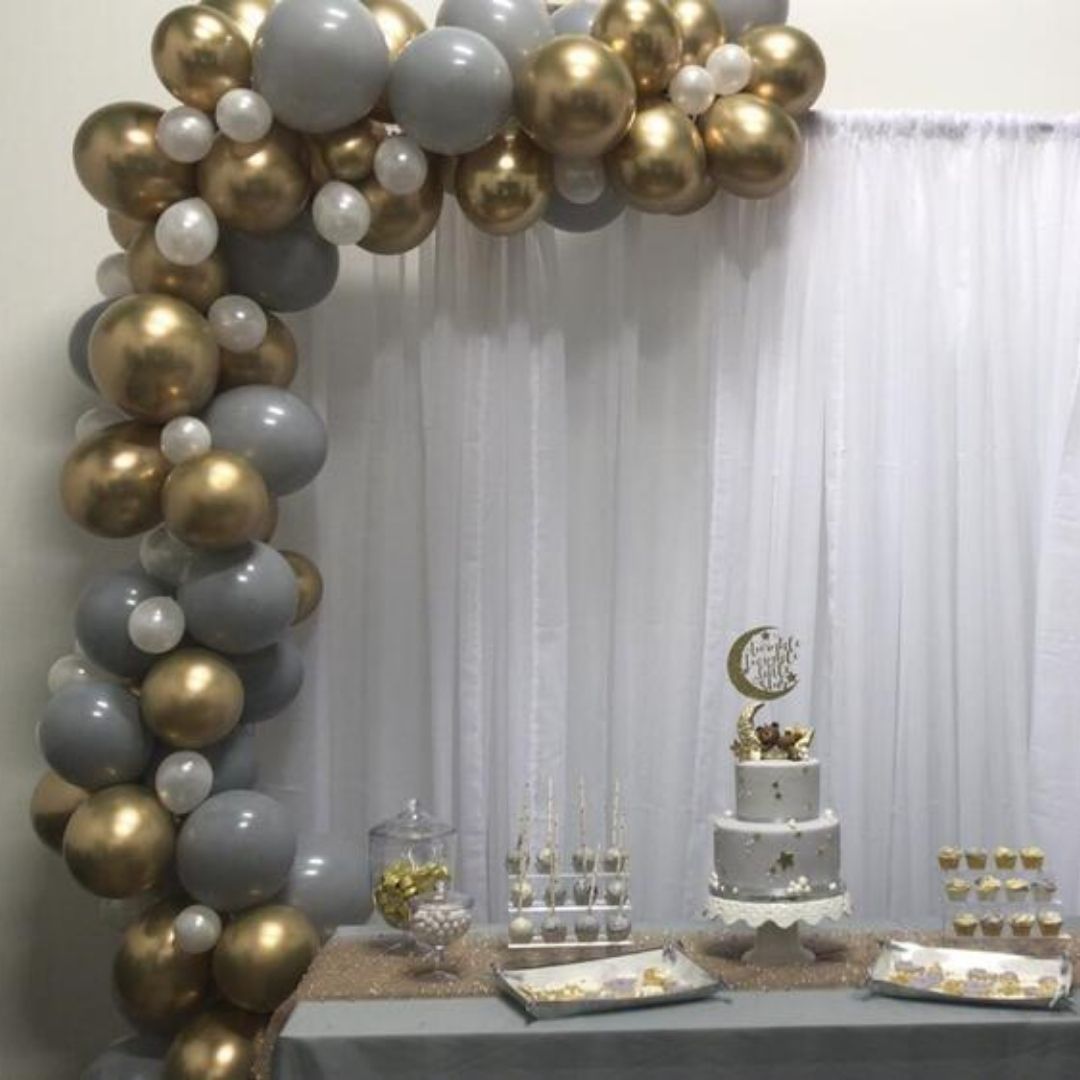 GREY/WHITE/GOLD BALLOON DECOR SERVICE
Balloon Decor Service located in the United States has a lot of balloon decor options to choose from. In fact, our balloon decor is customizable and can be customized as per the customer's requirements. We offer 4 colour choices out of our collection of 24 different colours per order.
Showcased are the colours grey/white and gold along with our popular marquee letter "one". The combination is favoured and is ideal for many parties like birthday parties, baby shower and so on.
Additionally, we have other event rentals namely flower wall rentals, sweet cart rentals, white dessert table and a lot more for your event.