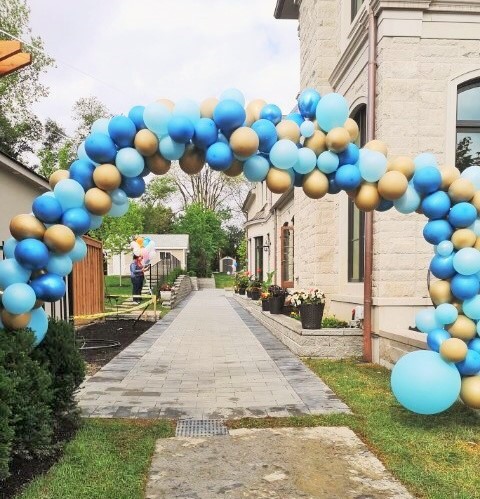 CHROME BLUE/LIGHT BLUE/GOLD BALLOON DECOR SERVICE
As Balloon Decor Service is not limited to half arch balloons, we also offer full arch balloons. This type is a perfect match for big events mostly planned outside or in big indoor space areas.

Showcased here is the image from one of our recent installation of full arch balloons for an outdoor event with colours light blue, chrome blue and gold. We have a variety of other colour options to choose from.

in fact, we offer full arch balloon customization with up to 4 colours of your choice per order.