Balloon Decor Services Allentown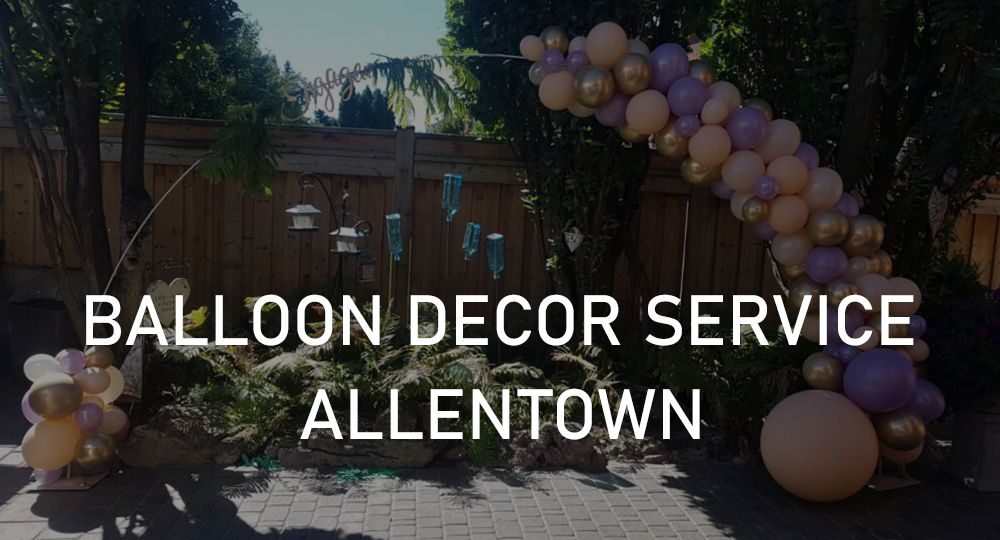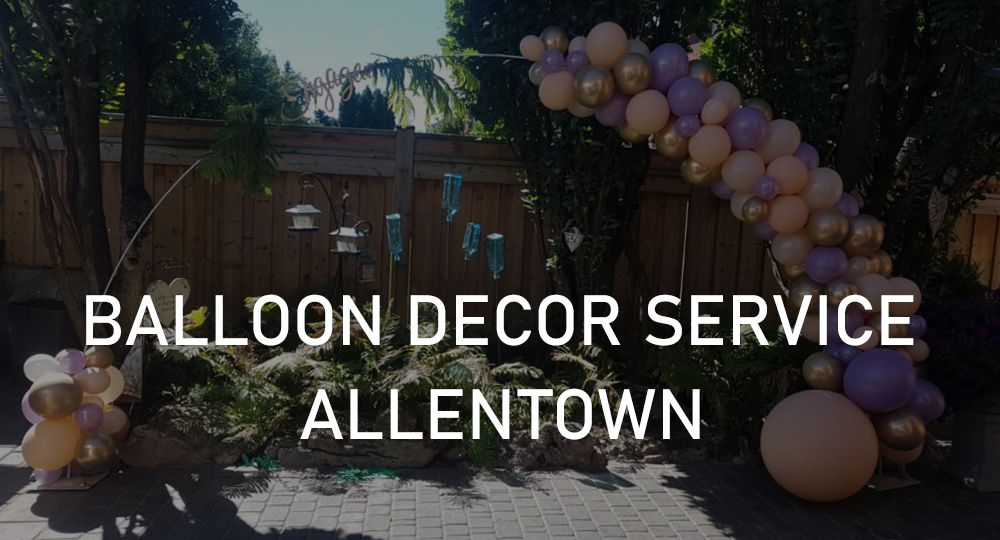 The Best Balloon Decor in Allentown
Do you have a special event such as a wedding or birthday party, you have in mind but can't seem to find the perfect decor to match your ideas or make your venue look beautiful? This is the number one challenge when it comes to event planning but don't worry, you have come to the right place! We are the Balloon Decor Service and we are among the best rental decor companies in Allentown. Our decor company specializes in creating and designing personalized balloon decor that is guaranteed to make your event stand out! Our balloon decor is the perfect incorporation to embellish any event from birthday parties to weddings to corporate events and many more starting with rental prices of $199 plus delivery.
Popular Balloons Decor
Popular Add-ons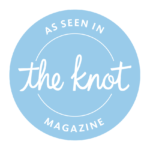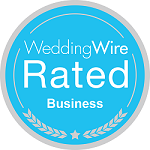 Our Services
The Balloon Decor Service is an extraordinary team of the best balloon artists in Allentown that are led by you to design and create the perfect decor for your next big event! Will you be walking down the aisle, or enjoying a reception outdoors or indoors at a nice hall and need decor that can enhance your event? Lucky for you,  on top of our balloon decor, we also offer an exclusive collection of wedding decor in Allentown which includes bold marquee letters with an option of lights and magnificent flower walls to match your big day venue! For your celebrations, our talented decor artists in Allentown are passionate in creating and designing the perfect decor for your event! Your first experience begins by choosing colours to match your special venue. From our 20+ premium balloon colour collection of the most vibrant colours from vibrant shades of the rainbow to the classic chrome colours of gold and silver! Then we get to design for you an eloquent balloon galland in Allentown. At Balloon Decor Services, you have a choice to rent both or one of our balloon garlands which come in the arrangement of a half arch or a full arch!
Balloon Full Arch Allentown- The most grand of our decor and a client favourite is the balloon full arches in Allentown. This beautiful masterpiece is made up of over 150 balloons shaped in an arch with a minimum dimension of 24ft. The best part of this decor is you can make it as grand or long as you would like and with your favourite 4 colours, it is the perfect decor to compliment an entrance of a venue with a carpet and you and your guests can feel extra special royally entering your venue! Or it can be the perfect embellishment to enhance the main table or main area of your venue
Balloon Half Arch  Allentown- The half balloon arch in Allentown is also another client favourite because it is the right size to dazzle a venue! Ranging from 6 to 16ft, with top notch balloon colours to match your event, this decor is perfect to decorate the space of your venue and our balloon artists would love to help you out! 
Other Event and Decor Services in Allentown
In addition to balloon decor, we also offer 3 other party and event decor rental services in allentown; marquee letters rentals, photo booth rentals and flower wall rentals.
Flower Wall Rental Allentown:
Flower wall backdrops Allentown are 8×8 feet

Hydrangea, roses, and green boxwood

Make with silk flowers

Our clients often rent these as flower Allentown wedding decor
Photo Booth Rentals Allentown:
Unlimited 4×6 Prints during the event and digital photos

Photo booth backdrop Allentown of your choice

The

Allentown 

photo booth rental includes 2 hours of operating time + 1 hour setup time but can be extended longer
Marquee Letter Rentals Allentown:
Great for parties, birthdays, weddings, bridal or baby showers

Comes in 2 options; with lights or without

The

Allentown 

marquee lights for rent are 44" tall. We also have marquee table letters and giant block letters in Allentown that are 30' tall.
Why Order from Balloon Decor Service in Allentown
Balloon Decor Service is a wonderful rental decor company in Allentown. Our team of passionate and talented balloon artists are happy to help you in designing the perfect decor to not only impress the guests but enhance the venue into a lovely event! We can't wait to make your event a great memory to look back to through our decor! Feel free to contact us for more information or quotes.