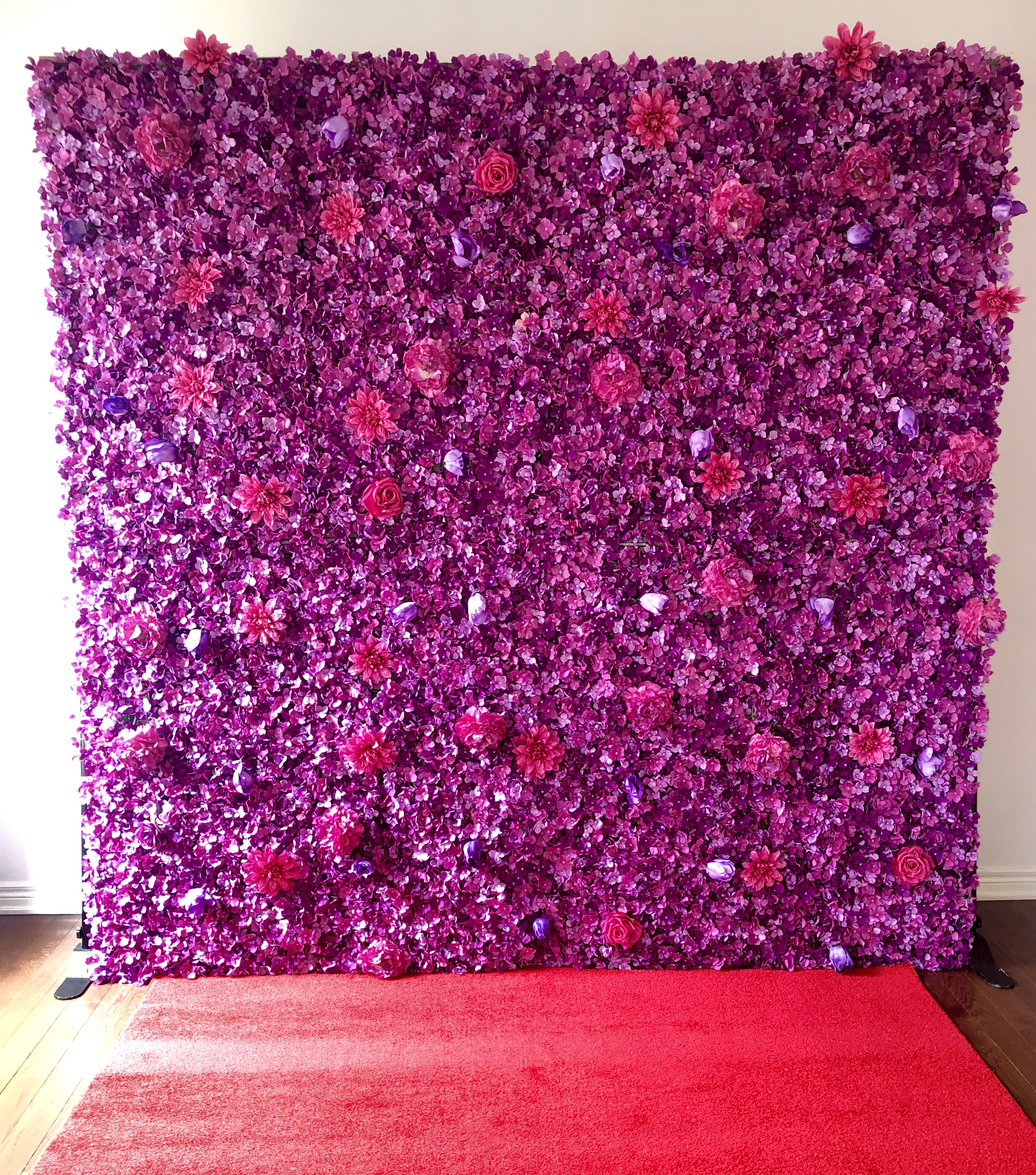 Purple Lavender Flower Wall Rental
Our purple lavender flower wall is rich in purples and reds. This beautiful flower wall has very unusual colours and is capable of creating a positive atmosphere on your event's location.
It can easily become a centre of attraction. Therefore, a perfect spot at your party to click photographs. It is suitable for an event, party or wedding which has tones of purple, red or lavender.