Boca Raton is one of the most beautiful cities in Florida. The city located along the southeast coast of Florida is known for its golf courses, parks and beaches. You may be living in Boca Raton or planning a vacation to take advantage of its beautiful weather. Many celebrations in Boca Raton take place outside thanks to all of the sun and beautiful sights. If you are planning to have one of these outdoor celebrations, Balloon Decor Service can help you. We have a variety of party decor in Boca Raton that is ready for some fun in the sun.
Balloon in Boca Raton
Everyone here at Balloon Decor Service loves balloons, obviously we named our company after them. We have a team of balloon artists that have designed so many amazing balloon arrangements. Each one of our balloon arrangements are carefully crafted using a variety of balloons in different sizes and colors. The variety of sizes and colors creates a dynamic piece of party decor in Boca Raton that is so appealing to look at. Each arrangement allows you to select up to 4 colours out of 23, additional colors may be added for an extra cost.
All of our arrangements can be freestanding or attached to a surface. Having this flexibility allows you to have creative freedom when it comes to your balloon arrangement. Many people have had their balloon arrangements crafted around their back patio and fencing to liven up their party area.
Flower Walls in Boca Raton
When we think of sunshine, beaches and flowers are often the next thought that comes to mind. Why not get a flower wall to be a part of your party decor in Boca Raton? We have a variety of flower walls that look terrific when in natural light. That is because all of our flower walls are crafted using premium silk flowers, no need for special lighting to look good. Our most popular flower walls include the green boxwood, white champagne and pink blush flower walls. Everyone of our flower walls stand at 8 by 8 feet, a great size for photo backgrounds.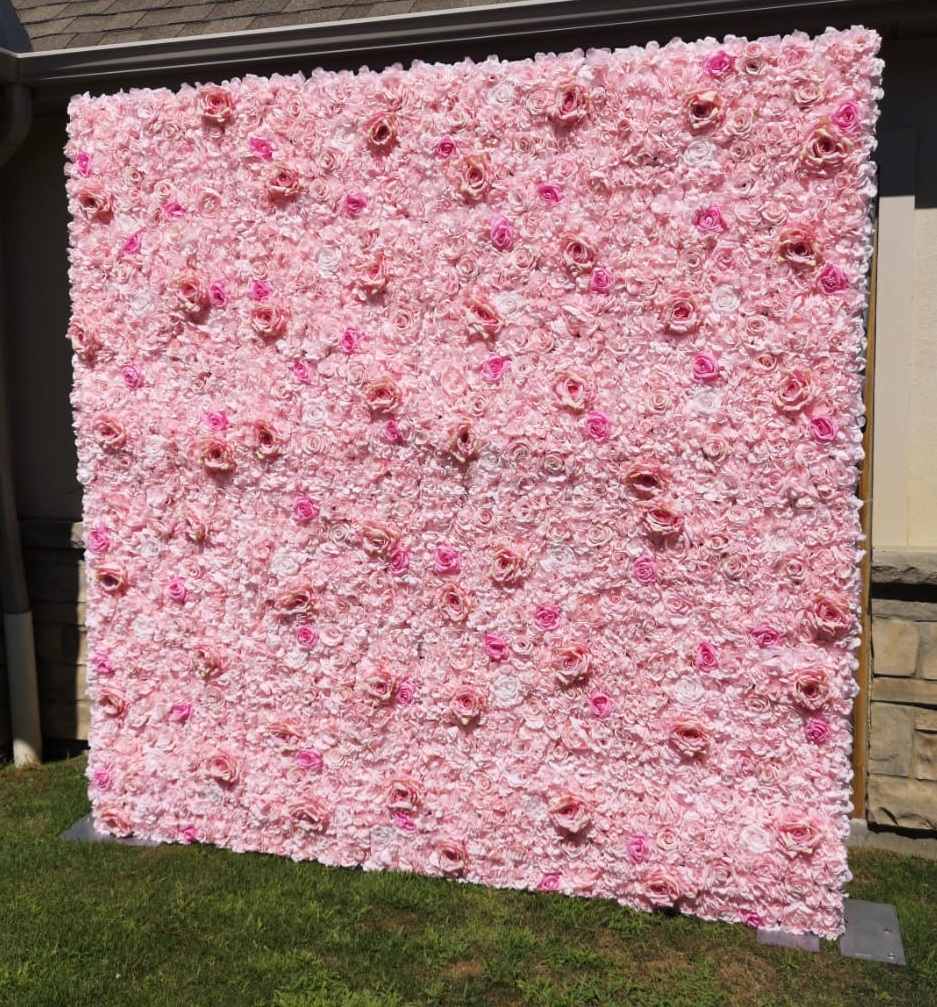 You can customize your flower wall by adding our custom gold lettering to it. We highly recommend adding this option because it helps give your flower wall personality. Not only will you have a beautiful piece of decor, you will feel as though it's truly your own.
Marquee Letters in Boca Raton
Marquee letters are a great piece of party decor to have on display at your next celebration. Marquee letters make it feel like a big event is happening, that is why so many theatres have used marquees for decades. Balloon Decor Service offers all 26 letters and 10 numbers so that you can create the marquee of your dreams. Our marquee letters stand at 4 feet tall and can come with lights or as a table. This is a can't miss piece of party decor in Boca Raton!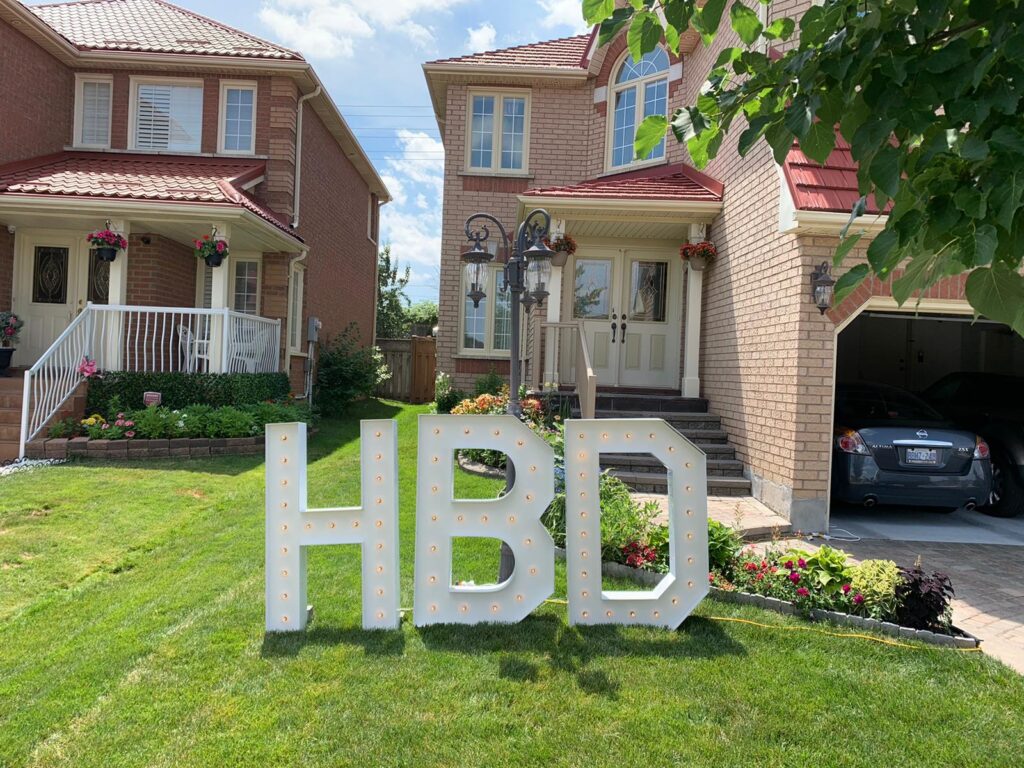 Renting Decor in Boca Raton
If you are looking to rent anyone of these pieces for your next event, reach out to us at Balloon Decor Service. You can contact us at +1 (855) 759-0249 or balloondecorservice@gmail.com. Our team is very experienced and will be happy to help you with all of your decor needs.