There is so much time and effort that goes into planning and decorating a wedding. Based on you clicking this article, you are probably in the middle of coordinating one yourself. Welcome, we hope we can help you get a wonderful piece of decor to have on display at your wedding. You have looked at countless different flower arrangements, arches, centerpieces, plates and so much more. However, you probably haven't looked at balloon arrangements. Balloons make for excellent wedding rentals in Tampa. Let us tell you all about our balloon arrangements and how they can help your wedding.
Why Balloons in Tampa
Many people dismiss balloons when it comes to weddings because they lack the elegance of traditional decor. What they do bring to a wedding is modern swagger and a lot of fun. A great touch if you are looking to take your wedding in that direction. Another concern with balloons as wedding decor is that there are simply not enough colors available. Many weddings color schemes consist of 2 to 3 different colors. Here at Balloon Decor Service, we have 23 different colors available for you to choose from. Each rental comes with the ability to choose up to 4 colors with the option to add additional colors. We are certain you will be able to create a wedding rentals in Tampa that fits within your wedding scheme.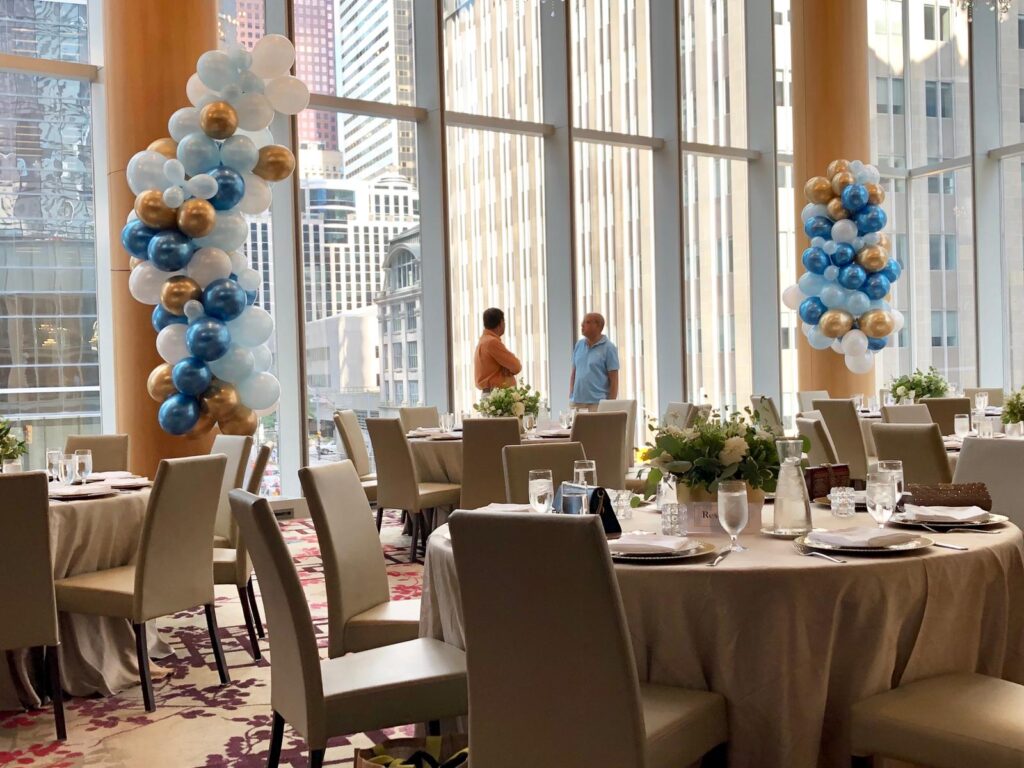 Decorating with Balloons in Tampa
There are so many different ways that you can choose to decorate your wedding with balloons. First, let us tell you how you can decorate with our balloon arrangements. All of our balloon arrangements can be freestanding or attached to a surface. In addition, our balloon arrangements can be shaped in so many different ways. Our balloon artists have shaped wedding rentals in Tampa in so many different ways. They have created balloon arches to be used as entrance ways to the wedding ceremony. Also, they have been used at wedding tables during the reception. Ultimately, and what we love most about balloons, is the fact that you can put them in any situation and they will do the job.
Decorating a Wedding Reception with Balloons in Tampa
As we mentioned above, our balloon arrangements can be used at wedding ceremonies and receptions. Balloons are more commonly seen at wedding receptions. Wedding receptions are the fun part of the wedding where everyone cuts loose and starts to celebrate new love. Balloon arrangements can be used to decorate the wedding table, entrance way, food table or any unwanted elements in the room. For example, your wedding reception area may have a pillar in it. You can make it a part of your decor by putting a balloon arrangement around it. We can't wait to see how you use these wedding rentals in Tampa.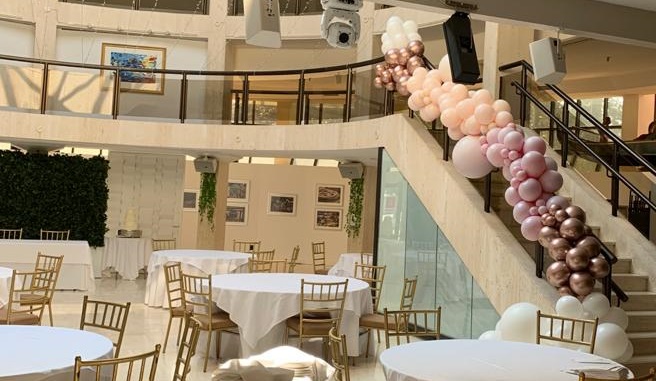 Renting Balloons in Tampa
If you are interested in using balloons as wedding rentals in Tampa, then you should reach out to us at Balloon Decor Service. You can contact us via phone +1 (855) 759-0249 or via email flowerwallsusa@gmail.com. We have an experienced team that will be able to answer all of your questions and get you a balloon arrangement for your wedding.
If you are interested in more event rentals, check out Events 365.