Get some Holiday Balloons in San Francisco
The holidays are right around the corner, and with Thanksgiving coming up this weekend in San Francisco. It will be time for everyone to get their Christmas holiday decor up and ready to go. There are three weeks for the decorations to be up and ready to go. Before the family gets together, and no one has time for themselves. There are lots to do like decorate inside your house, outside in the front and the backyard. But you would like one big statement piece for when your guests enter your home and are WOW'd. Why not rent from the best balloon rental service company in San Francisco. Balloon decor services create balloon arch or balloon garlands. Holiday Balloons are a fun decor piece that you and your family can use to take pictures in front of or to use to display items or food.
What Balloon Decor Service Offers in San Francisco
Balloon decor service offers 23 beautiful balloon colours and a choice of design. Our balloon artist specializes in archways and garlands. Our team will set up the balloon decor in the area you cleared. We will work with you to create your dream holiday decor. Choose up to four colours to match the colour theme of your holiday decor. If you are going for a winter wonderland, choose white with a light blue or pink or if you would like to stick to the classics holiday theme (green, red and white colours). Even pick some colours to follow your religion, like different shades of blue and more.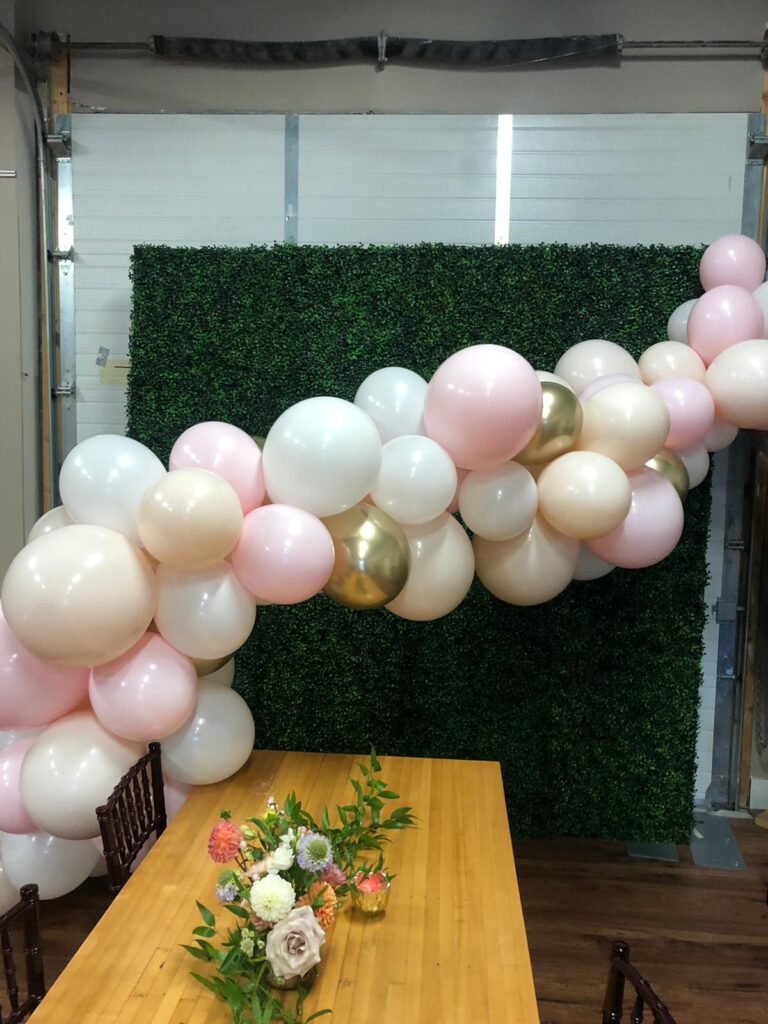 Where Balloon Decor service USA is located
Balloon Decor Service offers its services all over the USA in California, Florida, Ohio, Washington, Michigan, Illinois, New York, Maryland, Tennessee, Nevada, Pennsylvania, Texas, Virginia, Arizona, Georgia.
Contact us for more information on our Balloon Decor Services and any other services we offer in the San Francisco area.