Fort Lauderdale is one of the best spots in America to celebrate a birthday. The city has so many great spots to visit and activities to do on a birthday. Whether you are traveling in for your birthday or have lived in Fort Lauderdale for a long time there is always something fun to do. If you are looking for decor in Fort Lauderdale to help decorate your birthday scene, Balloon Decor Service can help. We have a large variety of birthday rentals in Fort Lauderdale that are great for any celebration. Let's take a look at some great pieces of decor.
Balloons in Fort Lauderdale
What would a birthday be without balloons? Balloons are a classic piece of decor to have at a birthday celebration. However, these are not your average balloons. The balloons from us here at Balloon Decor Service are put together in stunning balloon arrangements. Our balloon artists craft these arrangements using balloons of a variety of sizes and colours. Speaking of colors, each rental comes with 4 colors and we have 23 different colors available to choose from.
These balloon arrangement birthday rentals in Fort Lauderdale can be shaped to fit in any space. They can be freestanding or attached to any surface to help with the decor planning. All of these variables in our balloon arrangements allow you to craft one that is perfect for your birthday celebration.
Flower Walls in Fort Lauderdale
Flower walls are beautiful pieces of decor that are great for birthday celebrations. We have a large variety of flower walls here at Balloon Decor Service. These birthday rentals in Fort Lauderdale make excellent backdrops at celebrations. Each one of our flower walls is crafted using premium silk flowers and stand at 8 by 8 feet. Most of our flower walls are crafted using silk roses and hydrangeas. Our most unique flower wall is the green boxwood flower wall. This flower wall resembles a hedge and can be decorated with flowers.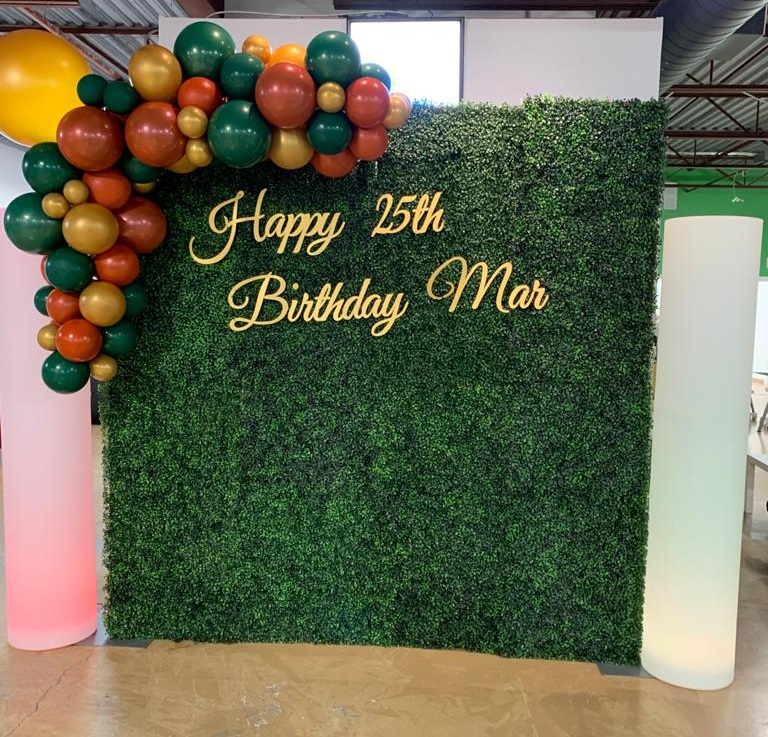 All of our flower walls allow you to add custom lettering to them. We highly recommend you add the lettering as it helps add personality to your flower wall rental. The lettering will look great in photos and remind you instantly about what birthday you were celebrating.
Marquee Letters in Fort Lauderdale
Marquee letters are amazing pieces of decor to have on display at your next birthday celebration. We have 3 marquee rentals available in Fort Lauderdale. The most popular one being our marquee with lights rental. This marquee rental features 4 foot tall marquee letters that are filled with soft white lights. The lights inside illuminate the letter from across the room. Getting the name or age of the person whose birthday it is, is a great way to show them love at their party.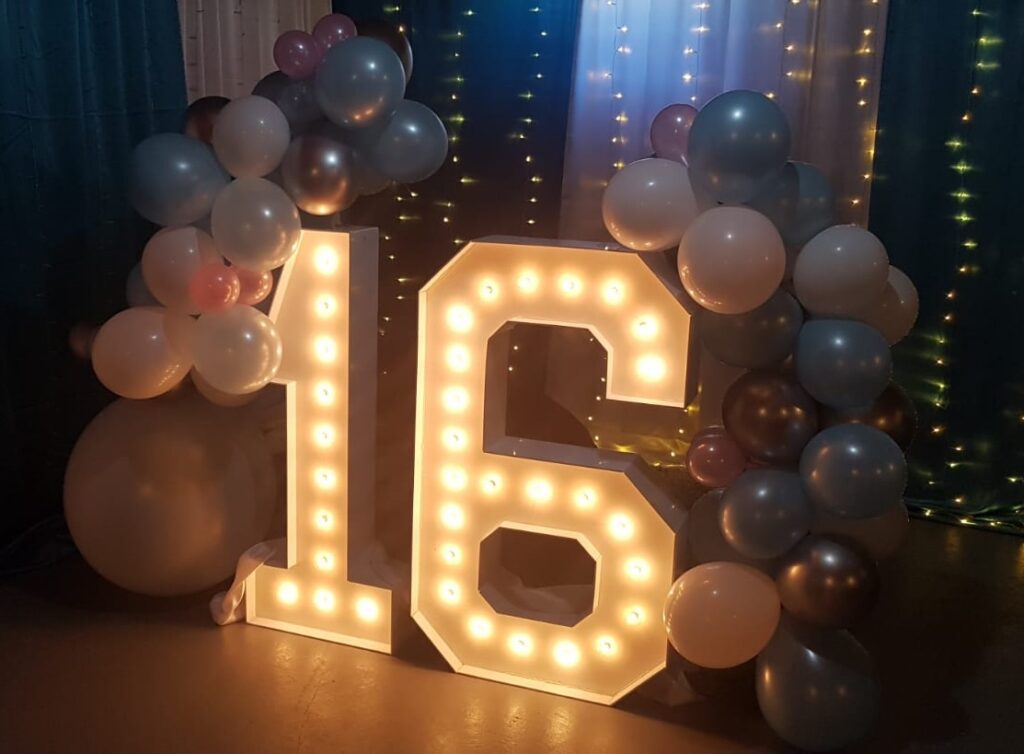 Birthday Rentals in Fort Lauderdale
If you are looking for anyone of these birthday rentals in Fort Lauderdale, reach out to us at Balloon Decor Service. You can contact us at +1 (855) 759-0249 or balloondecorservice@gmail.com. We have an experienced team that would be happy to help you get amazing birthday decor.