Bridal showers are the perfect time to rediscover some of the fun you had during your single life before marriage begins. What we love about bridal showers is that they can go in so many different directions. Decorations can be classic or unique and activities can range from PG to rated R. Whether you're at one end of the spectrum or somewhere in the middle, we have bridal shower rentals in Clearwater that fit with any celebration. Let's take a look at some of the amazing rentals for bridal showers in Clearwater that Balloon Decor Service can provide.
Balloon Decor in Clearwater
Balloons are one of the best bridal shower rentals in Clearwater that you can get. Bridal showers are all about having fun and balloons bring that same energy. Their colorful display and exciting shapes encapsulate everything you want in bridal shower decorations in Clearwater. Every balloon arrangement rental with Balloon Decor Service allows you to select up to 4 colors from our gallery of over 20+ colors. Next, our balloon arrangements can be freestanding or attached to any surface. This gives you so much creative freedom to decorate your bridal shower just the way you want. Check out some of these awesome ways people have used these bridal shower rentals in Clearwater.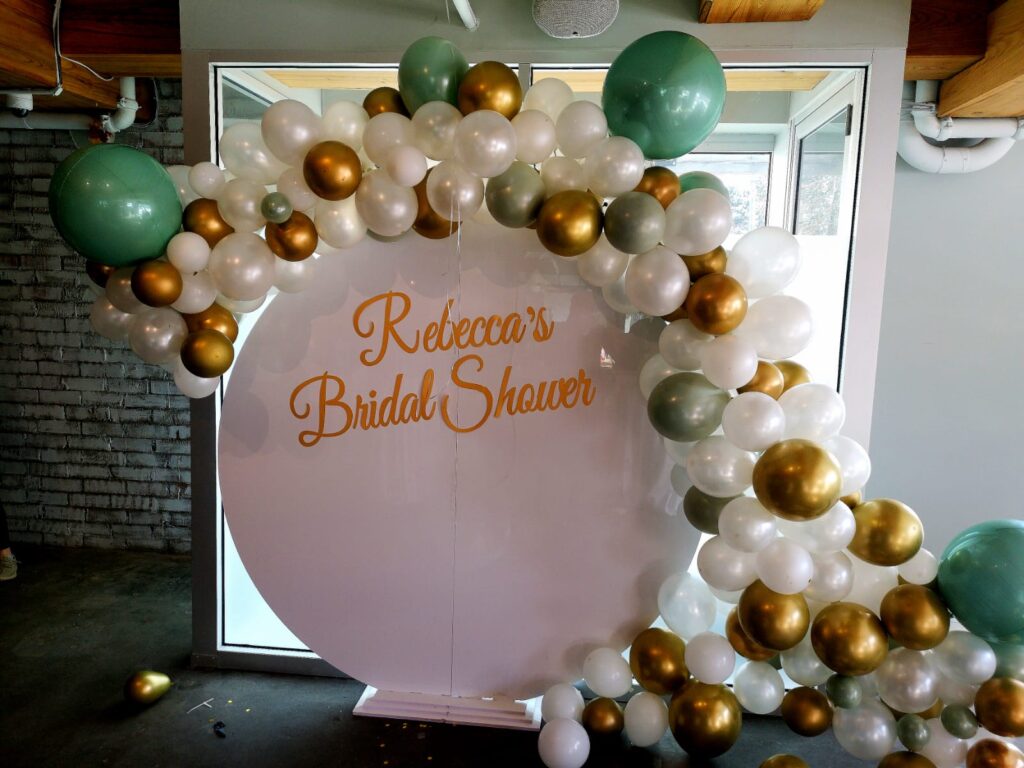 Flower Walls in Clearwater
Flower walls are beautiful pieces that shine as bridal shower rentals in Clearwater. Bridal showers are all about getting the girls together to have a great time and a flower wall is the perfect backdrop for that. Our flower walls stand at 8 by 8 feet and are crafted with premium silk flowers. We offer 6 different flower walls, so you can select the best one for your bridal shower in Clearwater. Flower walls make for stunning backdrops, perfect for picture taking. Ensure that the precious moments of your bridal shower have an amazing backdrop with this amazing flower wall rental in Clearwater.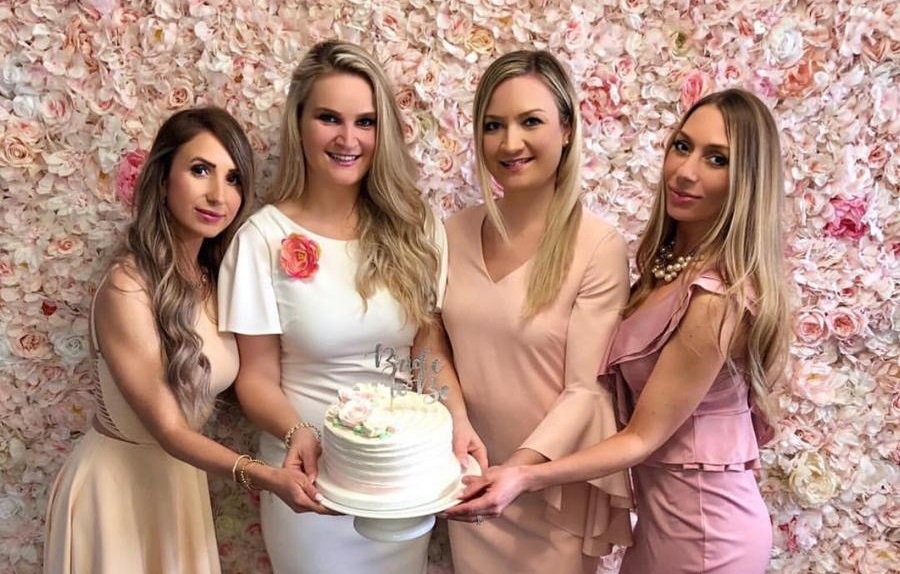 Marquee Rentals in Clearwater
Marquee letters are fun pieces of decor to have at bridal showers. Balloon Decor Service has marquee rentals in Clearwater that are great to have for bridal showers. This bridal shower rentals in Clearwater is our marquee letters with lights option. These marquee letters stand at 4 feet tall and are decorated with soft white lights on the inside. These lights illuminate the letter and make them visible from across the room. We recommend displaying these letters in a darker setting as this is when their full beauty is on display. We offer every letter, number and a variety of special characters so you build the perfect custom marquee for your bridal shower.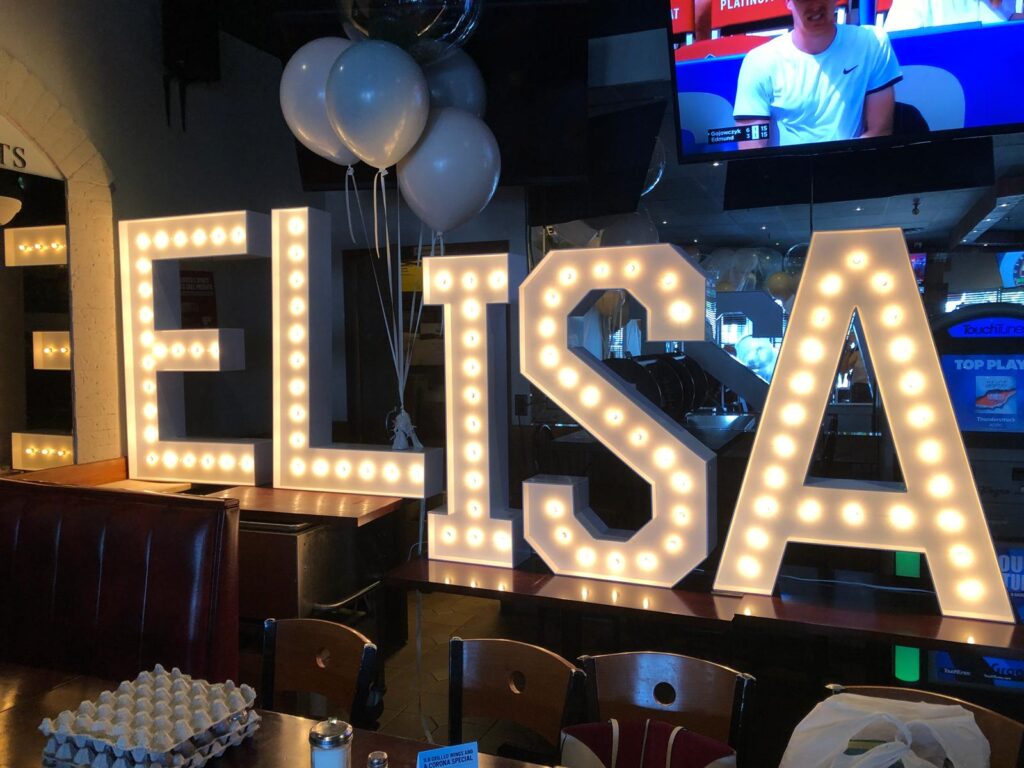 Bridal Shower Rentals in Clearwater
If you are interested in getting event rentals in Clearwater for your bridal shower, reach out to us at Balloon Decor Service. We can provide your event with a number of stunning decorations. Contact us at +1 (855) 759-0249 or balloondecorservice@gmail.com. Our team would be happy to answer any questions you may have.
If you are looking for more event rentals, check out Event 365 Rentals.