Throwing a birthday party for a young child is such a rewarding experiencience but it can also be very stressful. We want to see them so happy on their birthday that we can put tons of pressure on ourselves to make everything perfect. You constantly question yourself and hope that they will like whatever you do for them. Here at Balloon Decor Service, we can help you build the amazing display you are looking for. Balloons are the perfect decoration for any kid's birthday party. They are colorful and fun, everything you want a birthday party to be. There are so many different ways that you can use our balloons as kids birthday rentals in Orlando. Here are some ideas on how you can use these balloon rentals to capture a child's attention on their special day.
Balloon Rentals in Orlando
The first way you can display your balloon arrangement for the party is by decorating your own house. All of our arrangements can be freestanding or attached to any surface, making it easy to decorate any area of the house. You can have arches over doorways, balloons across the wall, looped around the staircase and so many much more! Turning your child's everyday setting into a fun, bubbly display with these kids birthday rentals in Orlando is a great way of showing them it's going to be a fun day.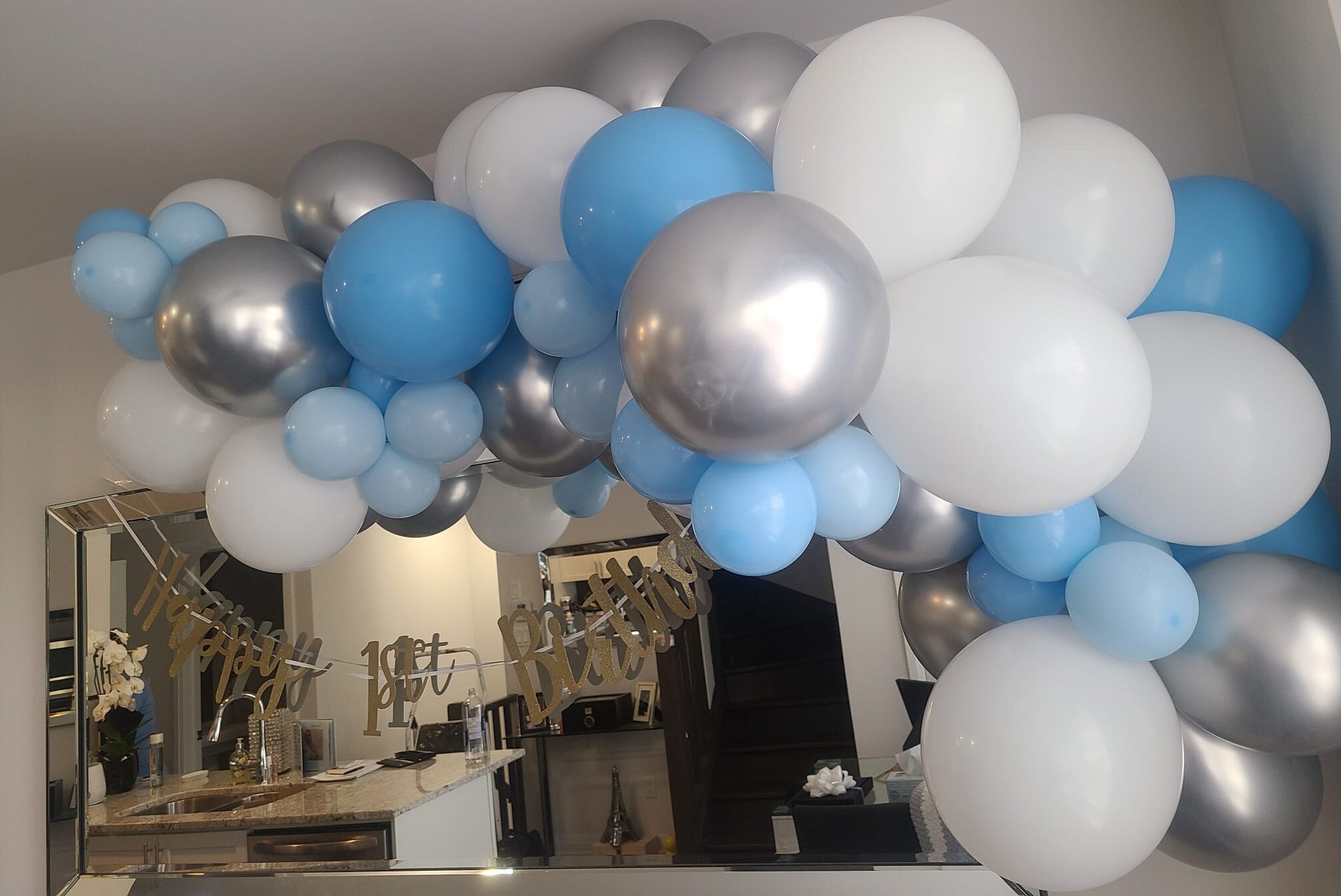 Balloon Decor Service in Orlando
The next way you can create a beautiful display for a child's birthday party is with the combination of marquee lights and balloons. We offer marquee lights that stand at 4 feet tall and are decorated with soft white lights on the inside. We offer every letter and number, so you can display the name or age of the child. Pairing marquee lights with balloon arrangements is great because of the synergy that they offer. The lights from the marquee letters bounce off the balloons, while the balloons wrap around the marquee letter. These 2 kids birthday rentals in Orlando create memorable displays when paired together.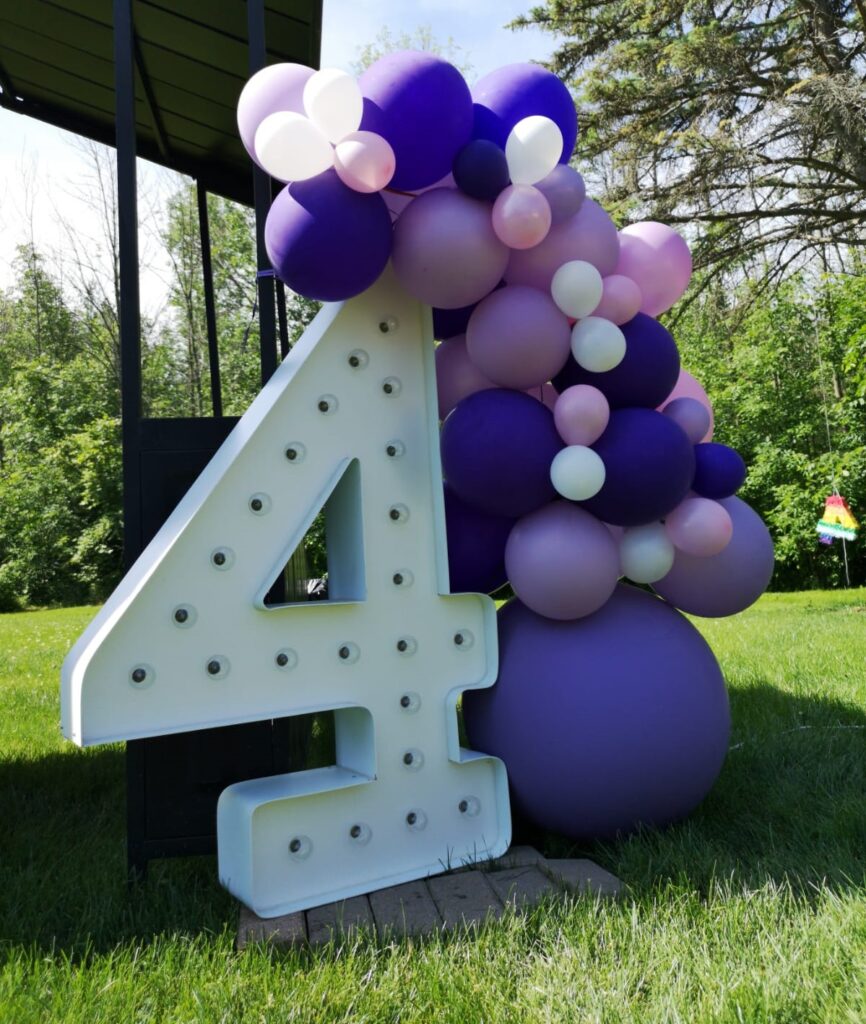 Balloons Displays in Orlando
Children often have their favorite characters from tv shows, movies, video games or other media outlets. Many time's they want to theme their birthday parties around one of these characters. With our balloon displays, you will be able to have displays that match the colors of the character perfectly. We have over 20 colors available and you can select up to 4 colors to build your display. Being able to craft a kids birthday rentals in Orlando that matches the colors of any licensed character, is a huge plus. You can pair these balloon arrangements so easily with any decorations of a licensed character.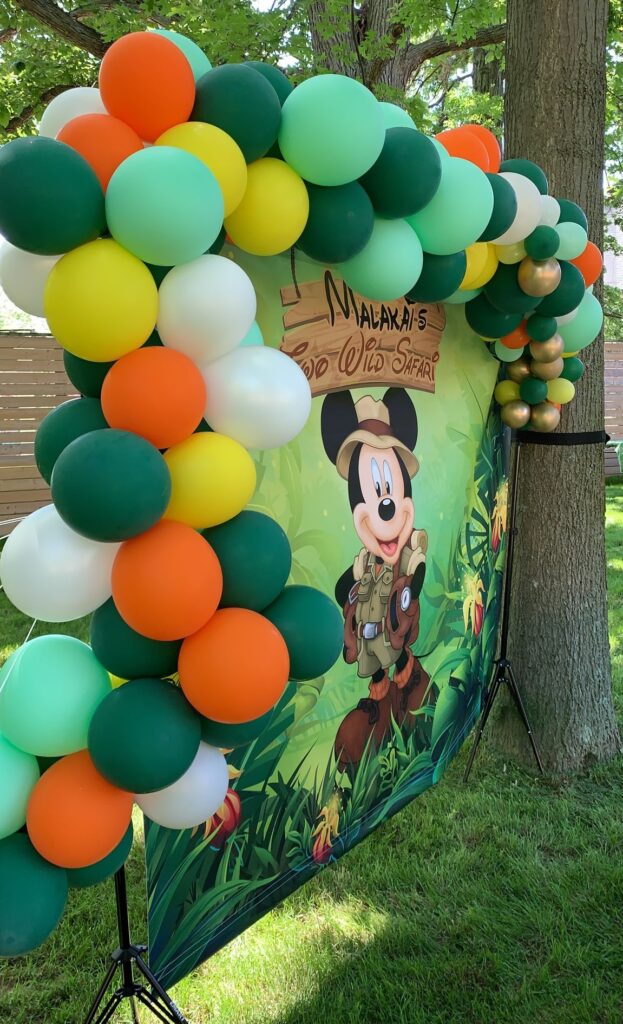 Get Balloon Rentals In Orlando
If you are interested in adding a wonderful balloon arrangement to a child's birthday party in Orlando, contact us at Balloon Decor Service. You can reach us via +1 (855) 759-0249 or balloondecorservice@gmail.com. Our team will be happy to help you get the best balloon display for your next event.
For more rentals for kids parties, check out Events 365 Rentals.