Orlando is home to some amazing weather throughout the year. One of many ways that people like to take advantage of the weather is by hosting events outside. We love going to outdoor events, the fresh air, the beauty of the outdoors and so much open space allow for terrific celebrations. However, one of the worst things about outdoor celebrations is finding the right decorations. You have so many different elements to consider when outside. Small decorations can be blown away by the wind. Decorations that require electricity can be rendered useless unless the proper arrangements are made. Hanging decorations may not be viable unless surrounded by trees that have easily accessible branches. Here at Balloon Decor Service we believe our balloon arrangements are the answer for decorating beautifully outside. Let's take a look at how our balloon service in Orlando can help you decorate outside.
Balloon Decor Rentals in Orlando
When you look outdoors, you are sure to see a variety of different shades of green. One issue with outdoor decorations is that they can lack color or variety. This makes it hard to break up the shades of green from the environment around you. Our balloon arrangements are the perfect way to add color to your outdoor celebration. We have over 20 colors available for you to choose from and each arrangement allows you to select up to 4 colors. Use your favorite colors or match the color scheme of your event. Our balloon service in Orlando will help add some color to your outdoor event.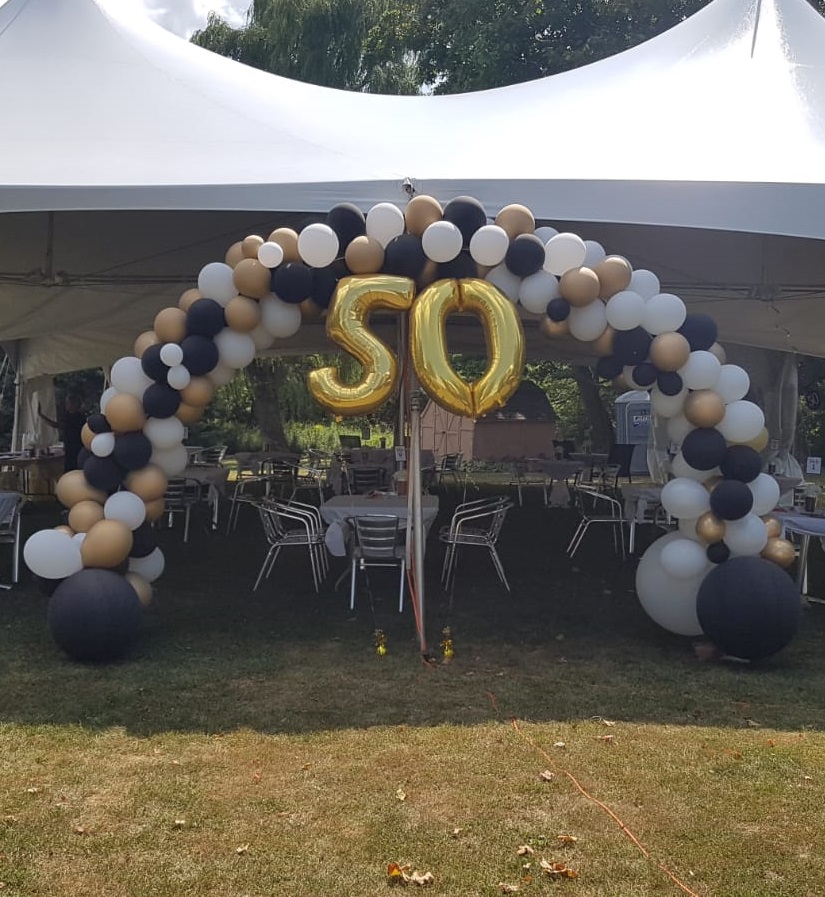 Balloon Decor Service in Orlando
There are a variety of different ways that you can decorate outside with our balloon arrangements. Each one of our arrangements can be freestanding or attached to a surface, giving yourself a lot of freedom no matter your outdoor setting. You may be hosting your event in a tent with many surfaces to latch onto or in an open field with nothing around. Both spaces are perfect for this balloon service in Orlando. Freestanding arrangements allow for beautiful arches in a grass field. Whereas, that same arrangement can be beautifully wrapped around a tree in a forest setting. No matter where you are outdoors, we can decorate it with a balloon arrangement in Orlando.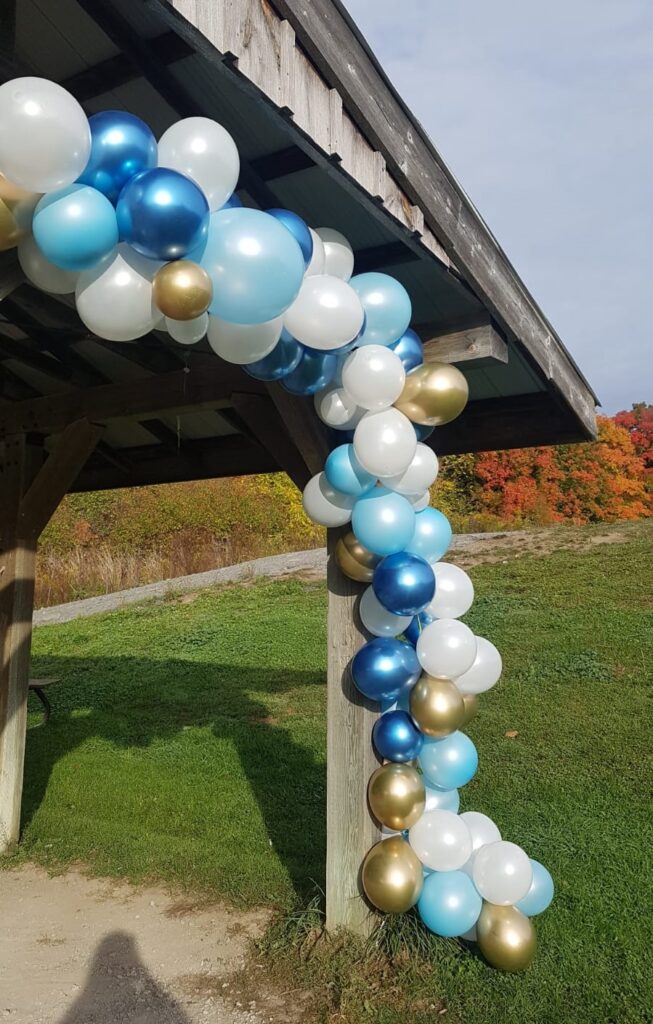 Outdoor Decoration Rentals in Orlando
If you are looking for more outdoor decorations or decorations to pair with balloons, we can help with that as well. Flower walls and marquee letters are some of our favorite decorations to use outside. We have a wide variety of these decorations for rent in Orlando. Each one of our flower walls stand at 8 feet tall and are crafted with premium silk flowers. Flower walls can provide your event with a terrific backdrop and add to the beautiful nature scene with the silk flowers. Next, marquee letters are a terrific decoration to add to any outdoor party. Marquee letters can be placed anywhere to beautifully display any message that you would like. We have marquee formats available for every letter, number and a variety of different symbols. Balloon Decor Service is more than just a standard balloon service in Orlando.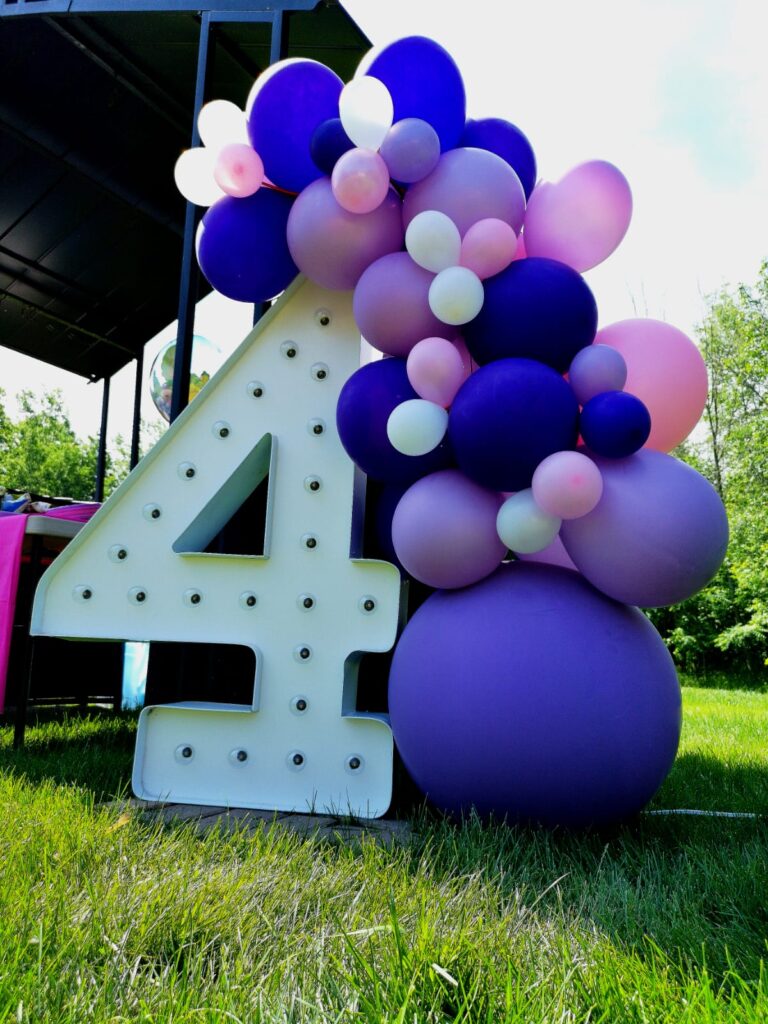 Balloon Service in Orlando
If you are interested in adding balloons or any of the other rentals we mentioned, reach out to us at Balloon Decor Service. We have a friendly and experienced team that can answer your questions and get you the right decorations for your event. You can contact us via +1 (855) 759-0249 or balloondecorservice@gmail.com. We look forward to hearing from you!
For more event rentals, check out Events 365 Rentals.