Sometimes your home is the best place to host an event. To make your event feel different from a normal Saturday at your place, you should decorate. There are so many great ways you can decorate your home with event rentals. We are Balloon Decor Service, an event rental company that services Los Angeles and cities all across America. We can provide you with balloon rentals in Los Angeles that will make your home shine. Let's take a look at great ways to decorate your home.
Staircase
Of course we were going to lead with balloons. There are so many great ways to turn an everyday spot in your home, into a beautiful display. Many homes have large staircases at the entrance way. Balloon arrangements are a great way to dress up these staircases and welcome people into your home. The balloons can be tied to the railing or placed on the floor beside it. This is a great way to welcome people into your home. These balloon rentals in Los Angeles will let them know that your house is ready for a party.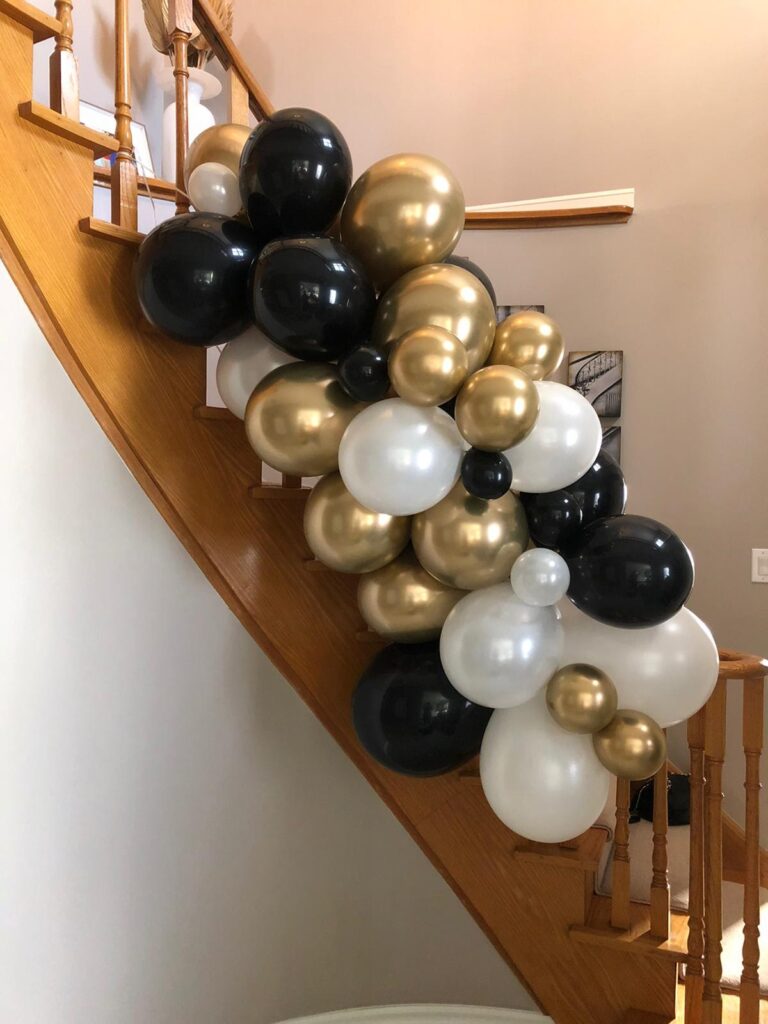 Dining Table
Enjoying meals together is human tradition. Decorating the area around your dining table is another great way to decorate your home. You can use a couple of smaller balloon arrangements to decorate the area all around the dining table. Another option is to put a balloon arch at the head of the table. The balloon arch will perfectly crown the one we are celebrating. Finally, you can put balloon arrangements on each chair. These balloon rentals in Los Angeles around the table will make people stop and look between their bites.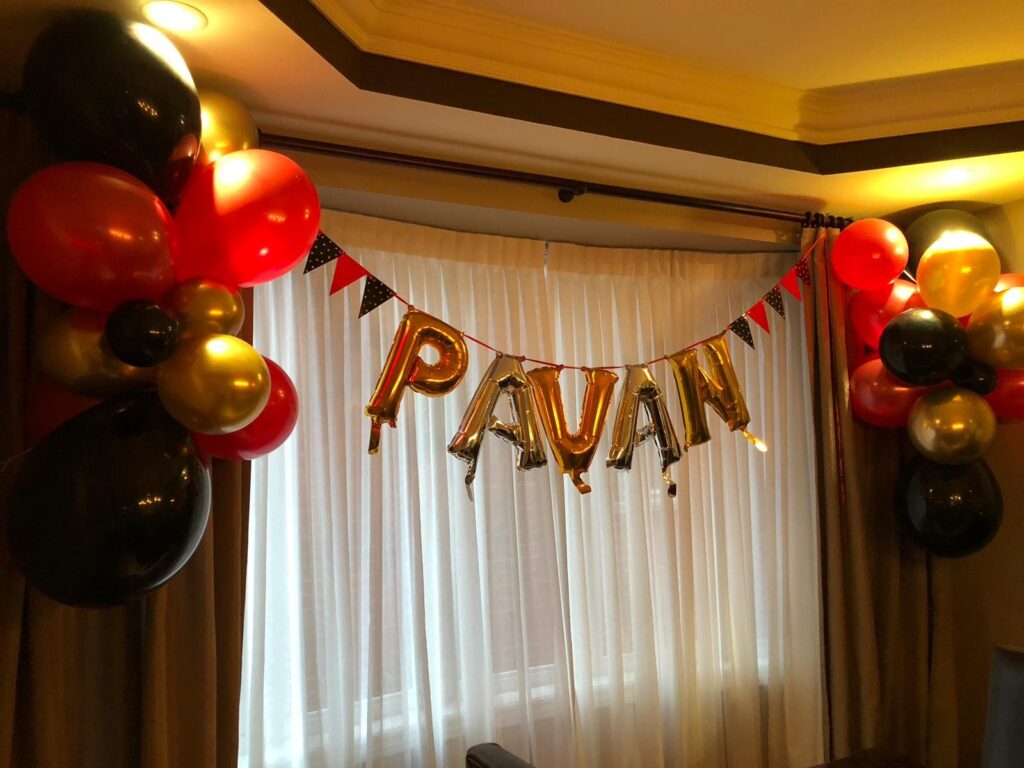 Living Room
Living rooms provide such an open space to bring in a variety of decorations. Balloons can either be used in the living room as main or side decor pieces. If you are using the balloons as main pieces, it is best to get a full or half arch. These arrangements are large and will capture the attention of the room. You should put these large balloon rentals in Los Angeles arrangements next to a fireplace or a central area in the room. If you don't want a big arrangement in your living room, balloons work just as well as on the side. Little balloon arrangements on the wall are a great way to decorate the room without taking up to much space.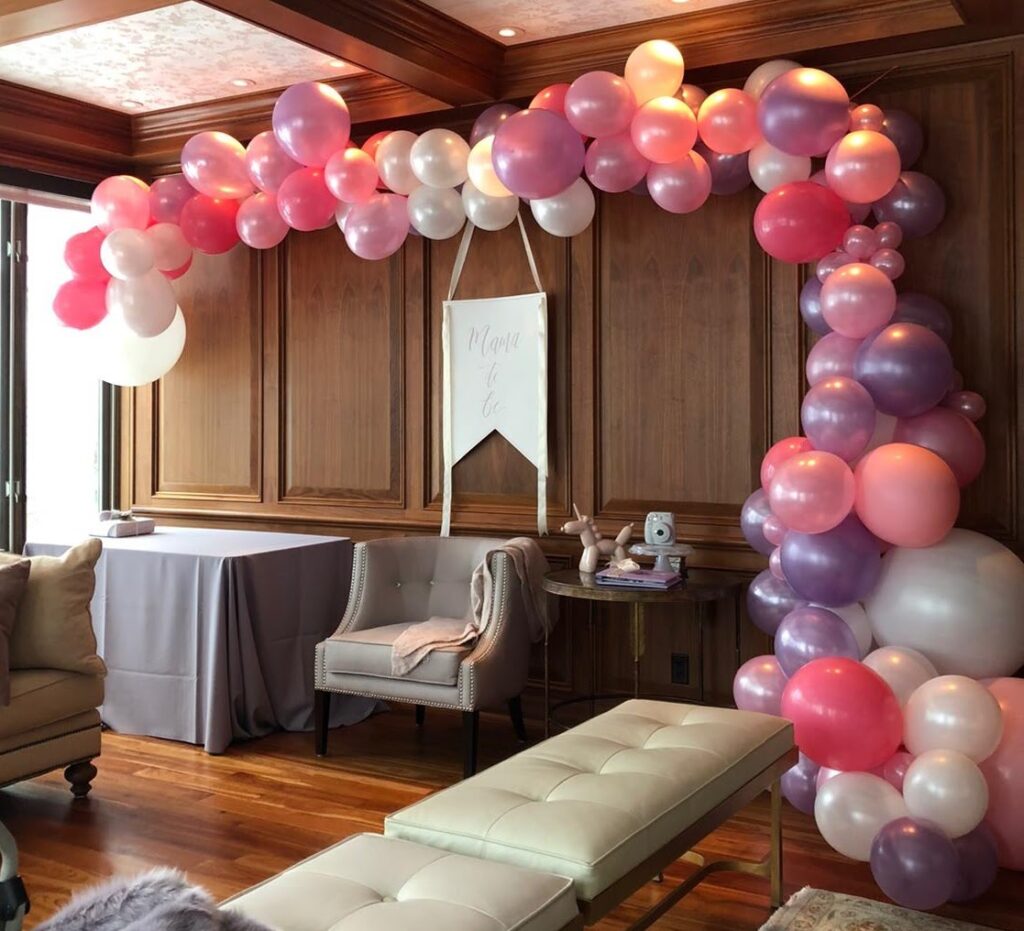 Balloon Rentals in Los Angeles
If you are hosting an event in your household and want balloon or event rentals, contact us at Balloon Decor Service. You can reach us at +1 (855) 759-0249 via the phone or balloondecorservice@gmail.com via email. We have a very experienced team that will be able to help with all of your decorating needs.
If you are looking for any additional rental needs for your event, contact Event 365 Rentals. They have a variety of decor that is perfect for decorating everyday households.