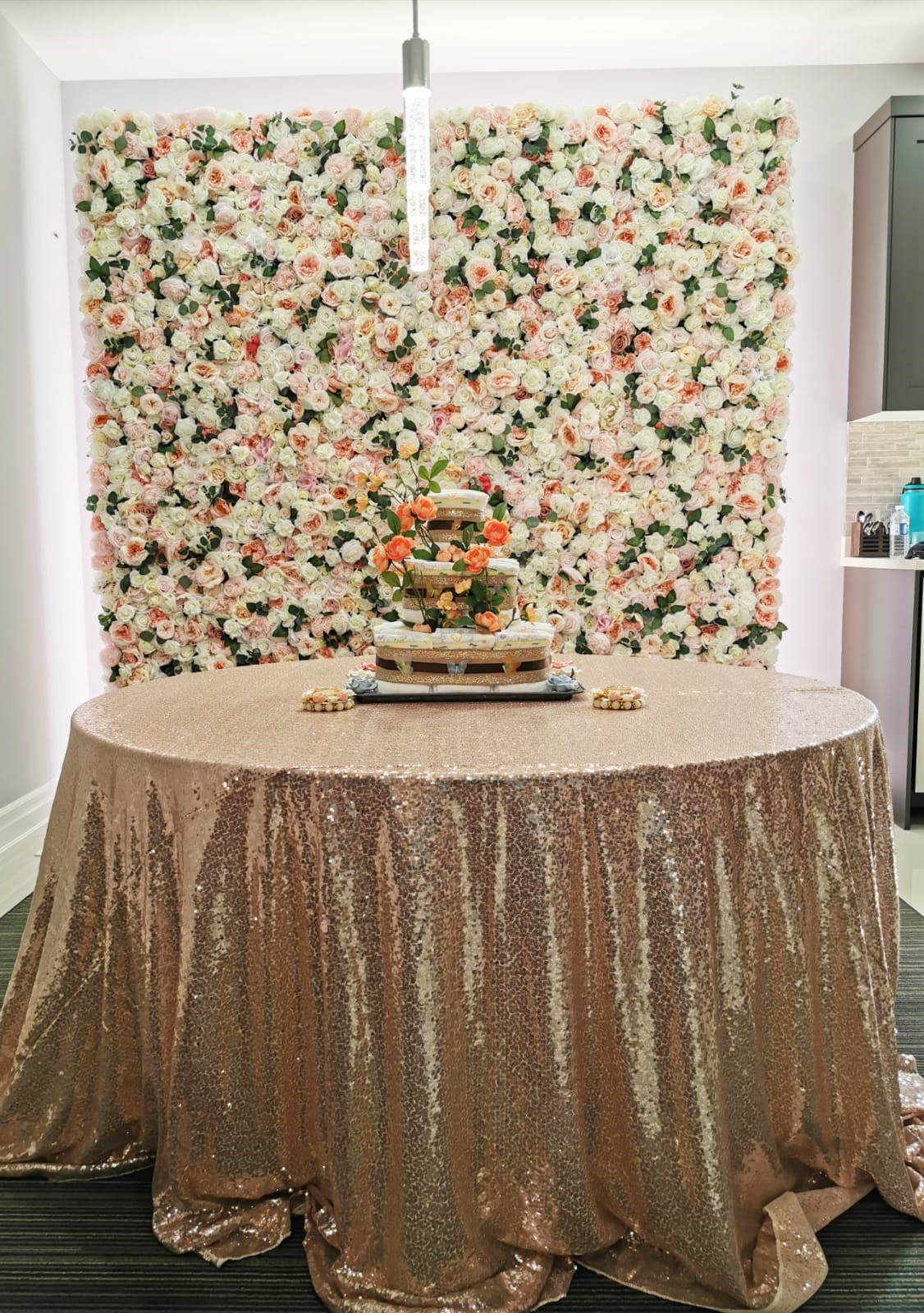 Blush With Greenery Flower Arch Wall Rental
Balloon Decor Service has a mind-blowing flower wall that is a blush with greenery wall specially designed for formal events. This pleasing flower wall backdrop has shades of pinks, yellows, champagne, white and green leaves.
This is in-demand flower backdrop for formal events as it automatically makes the welcoming environment and brings the much-needed positivity and smiles on everyone face during the event.