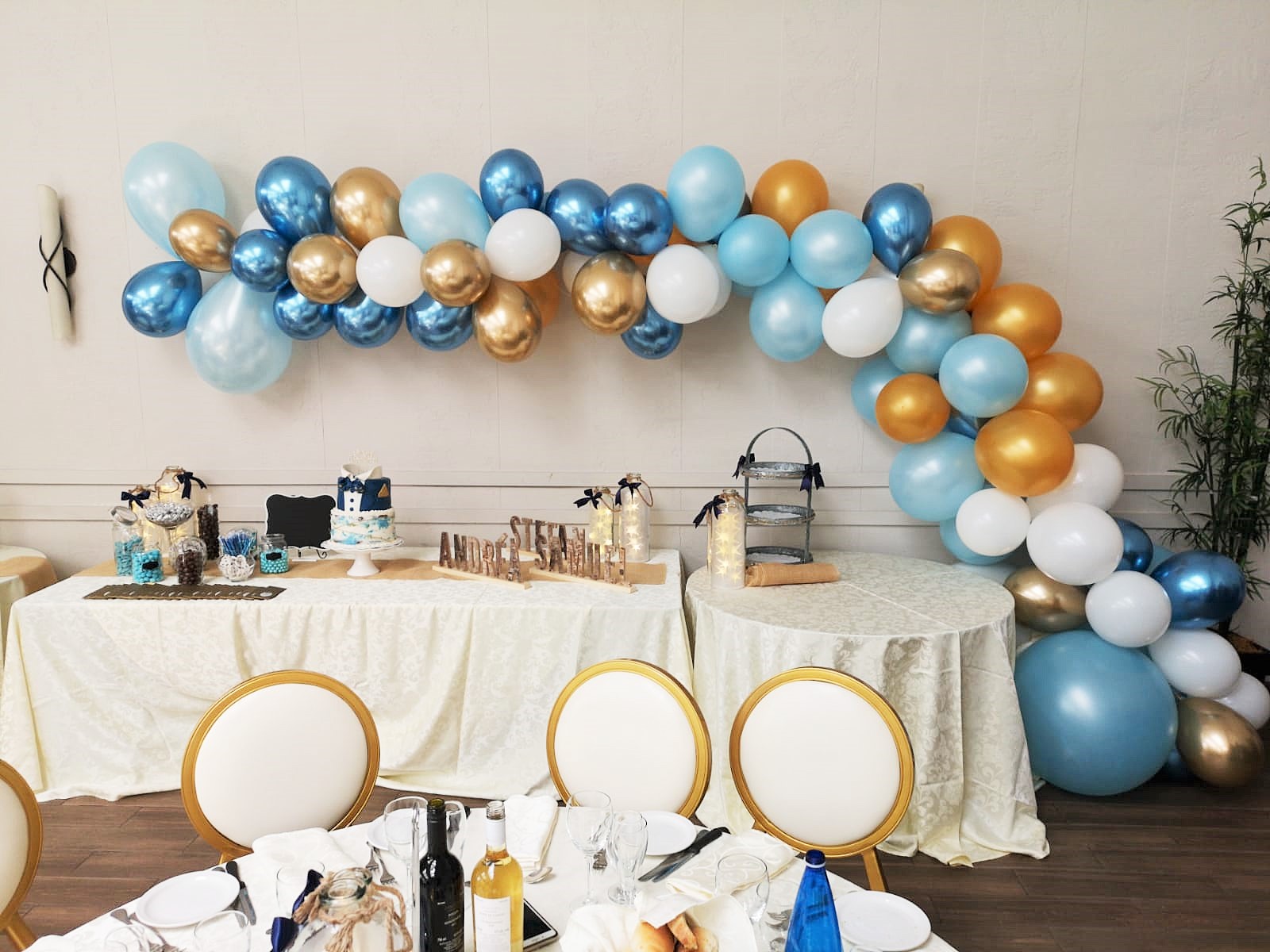 CHROME BLUE/LIGHT BLUE/GOLD/WHITE BALLOON DECOR SERVICE
Our half arch balloon and full arch balloons both are popular and preferred widely all over the United States for parties. Our balloon arches can be personalized and a customer can choose up to 4 different colours of their choice.
Showcased in the picture is a half arch balloon consisting of chrome blue, light blue, gold and white colour balloons. It is prepared by our balloon artists as per the customer requirements.
Balloon Decor Service is not limited to the balloon rentals, but also has other options to decorate your party. In the United States, we offer flower wall rentals, marquee letters and a lot more. All other options fit perfectly with our balloon decoration.