Arches are a classic construction method that has been used for centuries to build and decorate structures. The technique of building with arches goes back as far as 2nd millennium BC and is still being used in construction to this day. One of our favourite ways to experience an arch is with balloons. Balloon arches allow you to take this classic design anywhere in a fun and colorful way. The balloon artists at Balloon Decor Service, can provide you with these balloon decor in Clearwater. Balloon arches are perfect for birthdays, weddings, graduations, bridal showers and a variety of other events. Let us tell you all about our amazing balloon arch rentals.
Balloon Decor in Clearwater
The first step in the process with any order is selecting the colors you would like on display in your balloon arrangement. We have over 20 colors for you to choose from and you may select up to 4 (more colors may be added for an additional cost). Once you have selected your colors, our balloon artists will begin to inflate the balloons. All of the balloons are inflated to various different sizes to create depth in the arrangement. Once the foundation for your balloon decor in Clearwater is set, it's time to start decorating.
Balloon Arch in Clearwater
There are so many fun ways you can decorate with a balloon arch. In addition, each one of our balloon arches can be freestanding or attached to any surface, giving you even more ways to decorate! The most common way that balloon arches are used is as an entrance way. A balloon arch at the entrance way will generate fun energy for all of your guests entering. It will put a smile on their face and let them know that they are about to have a fun time. Another great way of using this balloon decor in Clearwater is against a wall. Decorating the wall will give you a beautiful backdrop for other items such as a party table or other decor. We highly recommend you consider adding a balloon arch to your event.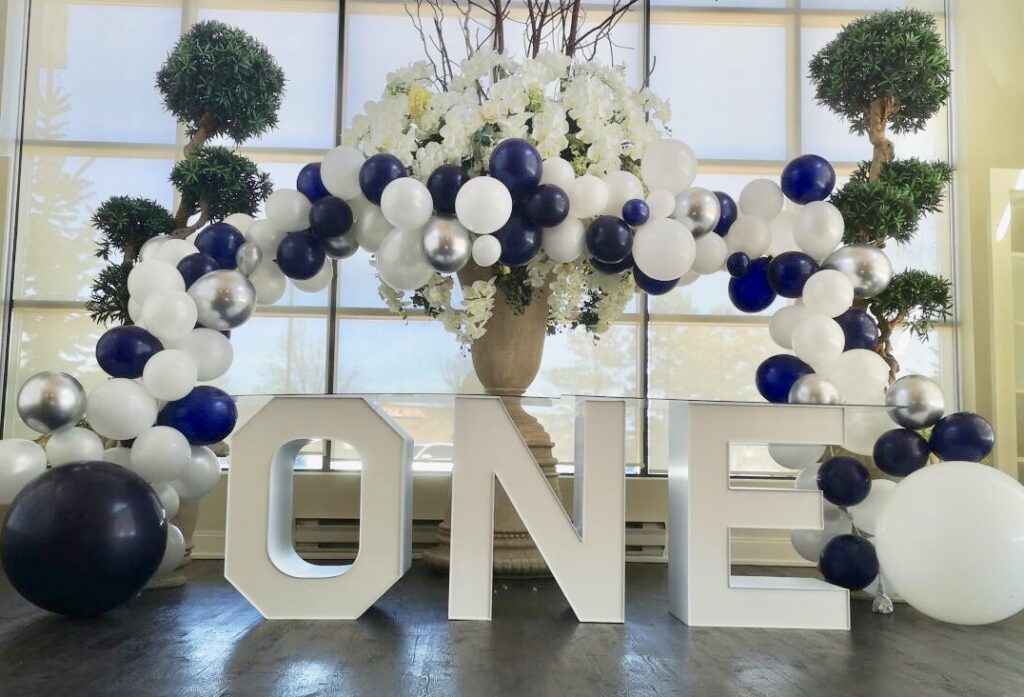 Balloon Arrangements in Clearwater
Balloon arches are an amazing piece of decor but we understand that not every event has the space for them. If that's the case, the balloon half arch may be exactly what you are looking for. This balloon decor in Clearwater is highly versatile and can be used in a variety of different ways. Our favorite way of using this piece of decor is with a flower wall rental in Clearwater. These two pieces of decor come together to make the perfect pairing. The beauty and flat design of the flower wall is an excellent pairing with the 3D fun nature of the balloon half arch. If you are interested to learn more about flower walls, check out Flower Walls USA.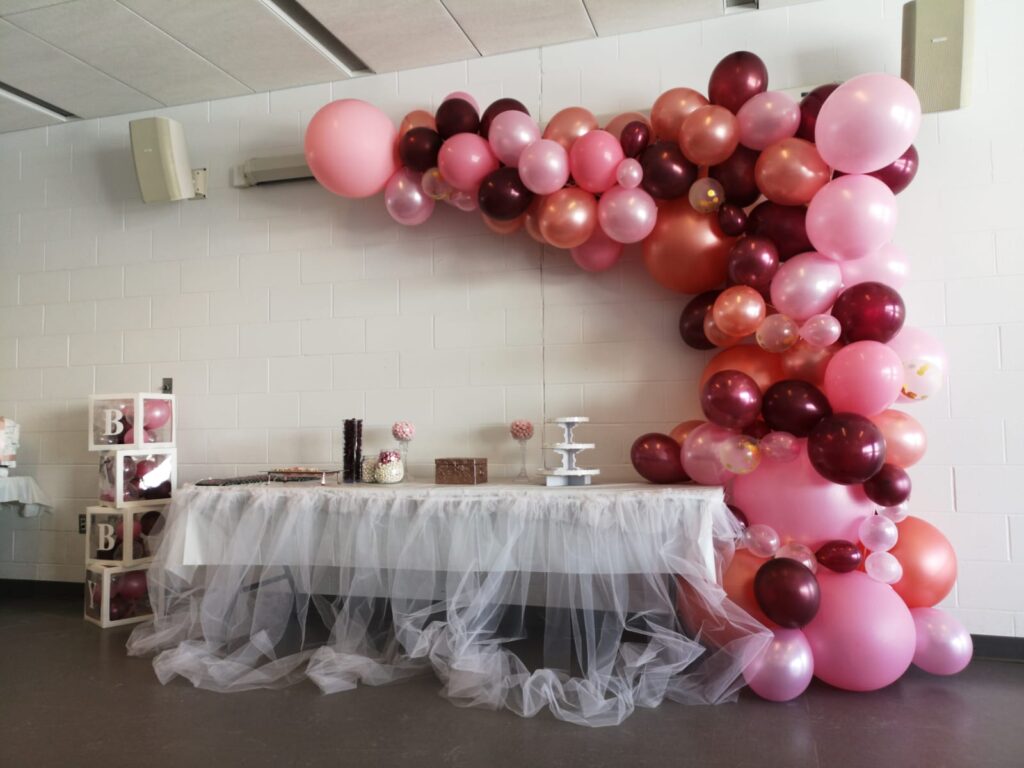 Balloon Decor Service in Clearwater
If you are interested in getting balloon decor for your next event, contact us at Balloon Decor Service. You can reach us at +1 (855) 759-0249 or balloondecorservice@gmail.com. Our team will be more than to answer any questions you may have and build the perfect balloon arrangement.
If you are looking for any additional event rentals, check out Events 365 Rentals.