You may be thinking about having a backyard bash at your San Diego home. San Diego is such a beautiful host city for backyard parties. There are so many great ways to dress up your backyard and make it ready for a party. We are Balloon Decor Service, an event rental company that provides balloon rentals in San Diego. Our company is proud to have decorated countless backyards across the United States of America. We want to tell you all about how our balloon artists can decorate your backyard!
Balloon Arrangements in San Diego
Our most extravagant balloon arrangements are our half and full arches. These are large balloon arrangements that are sure to please you and your guests. These arrangements can be freestanding or attached to a surface in your backyard. This flexibility allows for so many dynamic arrangements in your backyard. Here are some of our favorite uses of these balloon rentals in San Diego.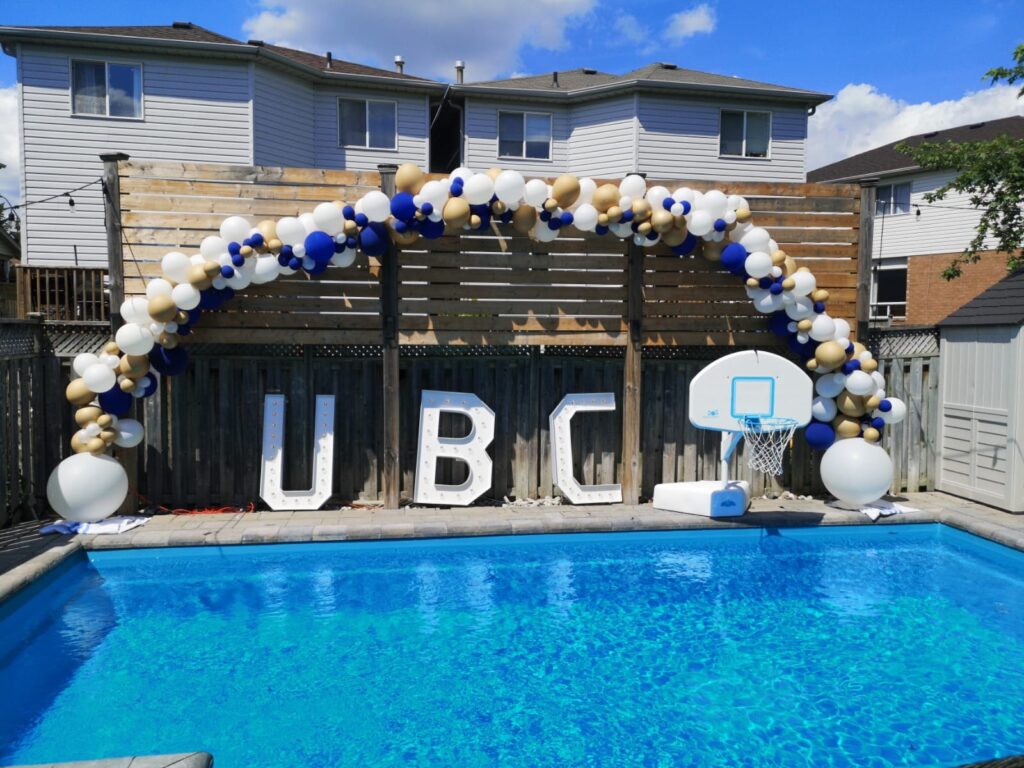 This full arch arrangement was beautifully used as a backdrop to the pool and entire backyard. The balloon arrangement was framed beautifully against the fence. Everyone in attendance at this pool party was able to see this balloon rentals in San Diego for the entire party. As you can see, using a full arch rental is a great way to bring your backyard together and create that party atmosphere.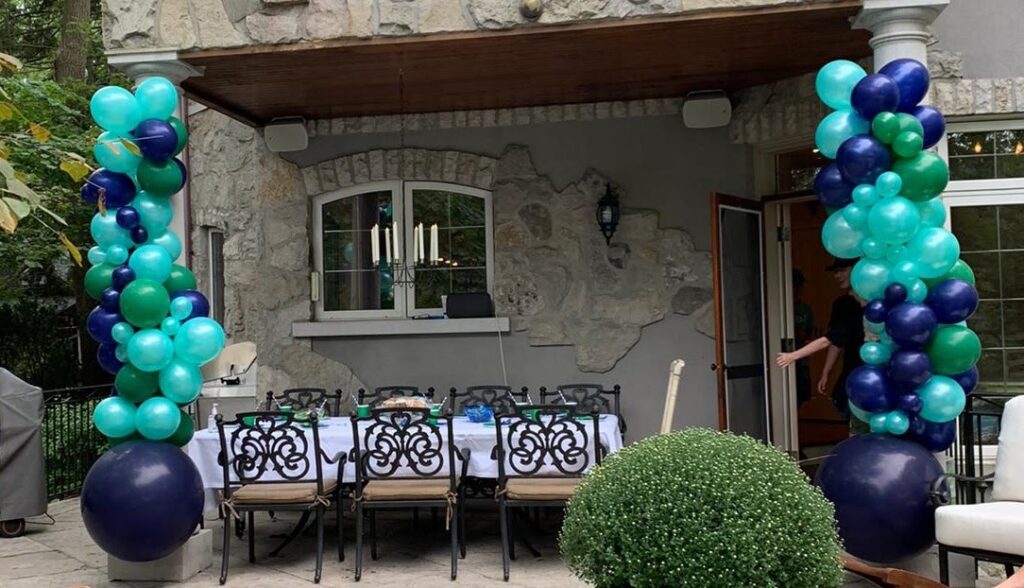 Here is a great way to decorate using half balloon arrangements. Each of these arrangements have been attached to the pillars of this home. These balloon rentals in San Diego were used in a very natural way with the backyard. Incorporating balloon arrangements naturally into your backyard is one of the best ways to decorate. It takes your everyday backyard and seamlessly turns it into party decor.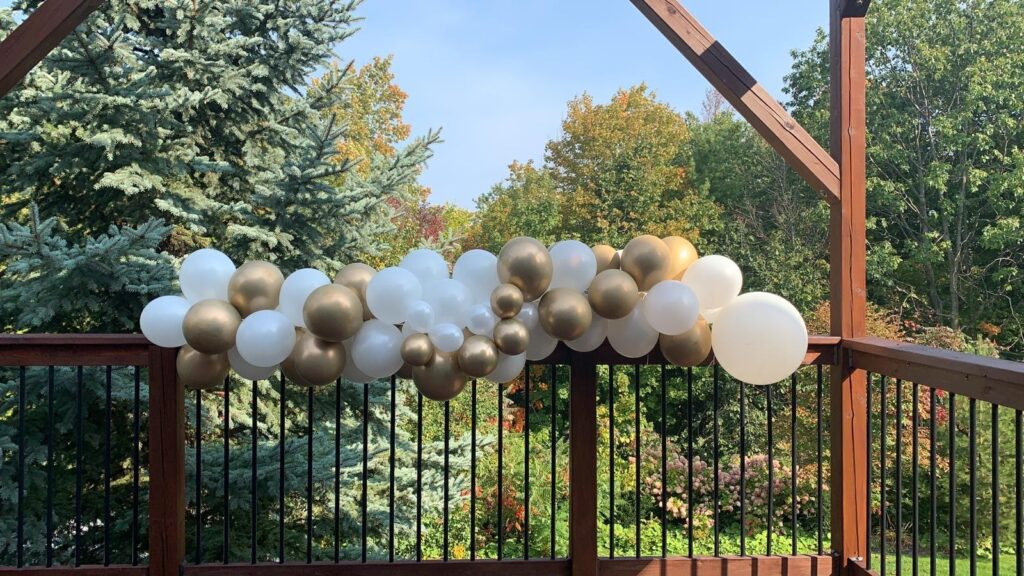 If you are concerned about balloon arrangements being too large for your party, then simple balloon arrangements like this are a great choice. Smaller balloon arrangements are great for backyard parties. They can easily be attached to a variety of surfaces on your house, patio or fence. If you just want a simple celebration, these arrangements are the way to go. Also, if you want to have a huge celebration, these arrangements work exceptionally well. You can easily place these arrangements throughout your entire backyard.
Balloon Rentals in San Diego
If you are interested in decorating your backyard with balloons, contact us at Balloon Decor Service. You can reach us at +1 (855) 759-0249 or balloondecorservice@gmail.com. We have a very experienced team that can help decorate your backyard with balloons. Our balloon artists are very experienced and friendly. We look forward to hearing from you! 
If you are interested in more event rentals, check out Event 365 Rentals.