Baby showers are fun celebrations to get ready for the upcoming journey of parenthood. These precious celebrations feature family, friends, delicious food and fun gifts. If you are hosting one of these events yourself, you may be looking for some decorations for this event. It can be hard finding the right decorations for baby showers as you have to find the right mixture of elegance and light-heartedness. The balloon arrangements from us here at Balloon Decor Service may be just what you are looking for. We use a variety of methods to craft our balloon arrangements that take them from simple party display to baby shower chic. There are a variety of ways that you can use these baby shower rentals in Orlando.
Balloon Decor Service in Orlando
Each one of our balloon displays is unique and is crafted just for your baby shower. The first step is selecting the colors that are right for your baby shower. With each rental, you can select up to 4 colors from our gallery of over 20 colors. We do have pink and blue balloons available if you still have not revealed the gender of your baby. This is a great way of keeping the suspense for all of your guests in an interesting way.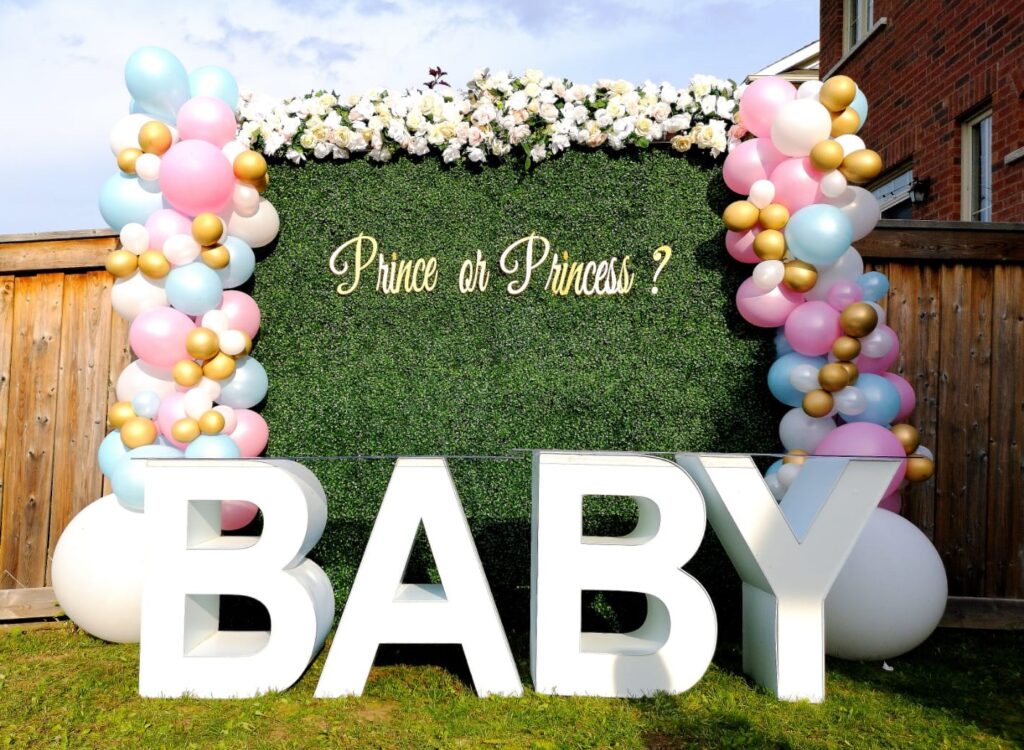 All of our balloon baby shower rentals in Orlando can be freestanding or attached to any surface. This gives you tons of freedom to decorate your space in a variety of ways. The freestanding option allows you to have stunning arches or place it beside other decorations. When attaching your arrangement to a surface, you can go about it in a variety of ways. You can give color and depth to your flat wall or fence. Also, you can wrap the balloons around a staircase, pole or even a fireplace to beautifully integrate them within your space. With so many colors and design options available, we can't wait to see how you use them at your baby shower.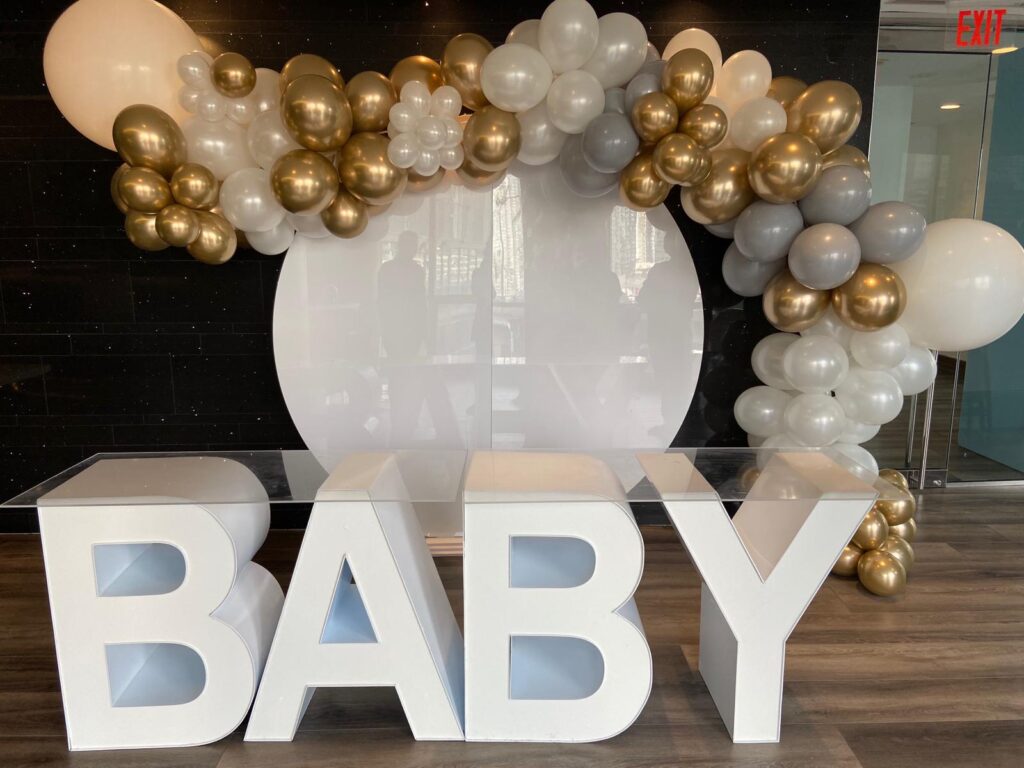 Baby Shower Rentals in Orlando
We love balloons as baby shower decorations, but they are even better when paired with other decorations. The first decoration that we want to spotlight is flower walls. We have a variety of flower walls available in different colors. Each one stands at 8 feet tall and is crafted with premium silk flowers. Flower walls can provide you with an amazing backdrop anywhere, perfect for picture taking.. The 2-D and elegant nature of the flower wall are a perfect pairing with the 3-D and fun nature of the balloons.  We highly recommend you display both of these baby shower rentals in Orlando at your baby shower.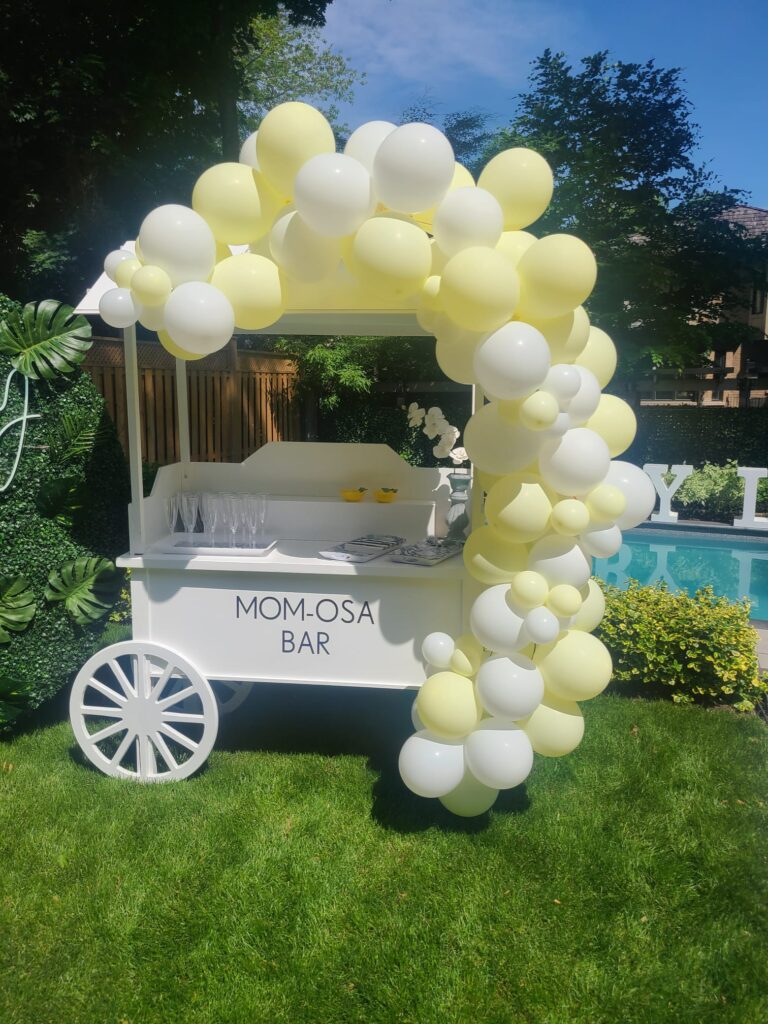 The next event rental in Orlando that pairs beautifully with balloons is marquee letters. We have a variety of different marquee rentals in Orlando that are great for baby showers. The rental that we want to spotlight is our marquee lights. These marquee rentals stand at 4 feet tall and feature soft white lights on the inside. The lights in the marquee letter look terrific in dimmer settings. When paired with our balloon arrangements, these 2 decorations create a dynamic combo. The balloons are able to wrap around the marquee and the lights from inside shine onto the letters. Check out this fun combination of baby shower rentals in Orlando.
Event Rental Service in Orlando
If you are interested in adding balloons or any of the other event rentals mentioned, be sure to reach out to us at Balloon Decor Service. We have an experienced and friendly team that will be able to get you best rentals for baby shower. You can contact us at +1 (855) 759-0249 or balloondecorservice@gmail.com. We look forward to hearing from you!
For more baby shower rentals, check out Events 365 Rentals.