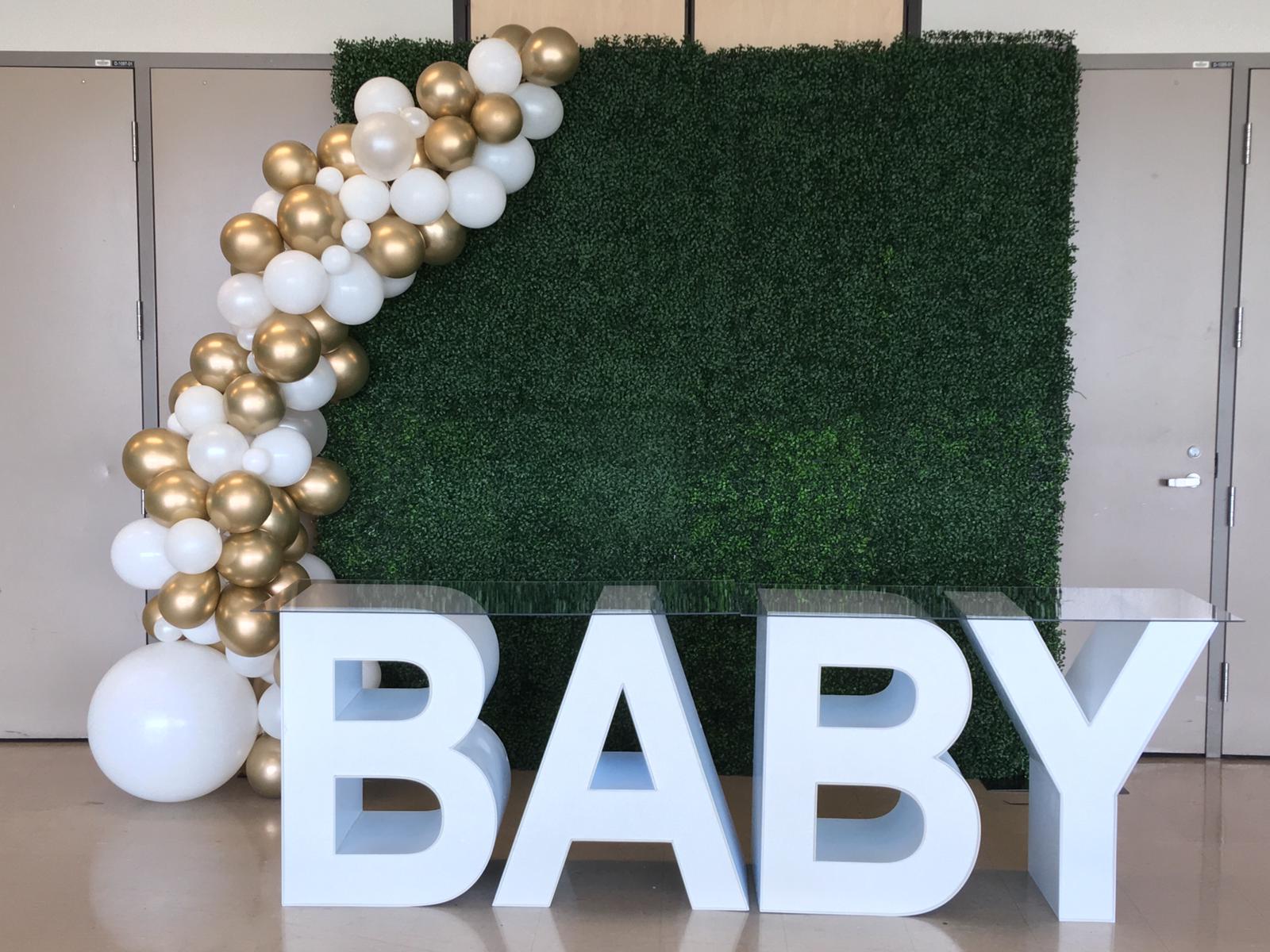 BABY MARQUEE TABLE LETTERS WITH LIGHTS RENTAL SERVICE 
Baby marquee letter comes up with a clear table on top of it. The table can be used to place any items on it. Thus, this type of marquee letter is not just a simple marquee letter, but can also be used as a table.
It is mainly used in events such as baby shower, your toddler's birthday and other appropriate events. The dimensions of this marquee letter are 32″ tall.
Balloon Decor also recommends having flower walls and balloon decor to complement this set-up.