There are so many great ways to celebrate a baby shower in Boca Raton. You may want to spend the day near the water, have a nice meal with friends or a quick get together at your house. However you choose to celebrate, you are going to need some decor to help set the mood for the shower. Balloon Decor Service can help you with all of your baby shower decor needs. We have a variety of rentals in Boca Raton that are terrific for baby showers!
Flower Walls in Boca Raton
Flower walls are one of the best pieces of decor to have on display at a baby shower. They serve as beautiful backdrops for precious photos and moments captured at the shower. Each one of our flower walls are crafted using premium silk flowers. These silk flowers create a happy and calming atmosphere.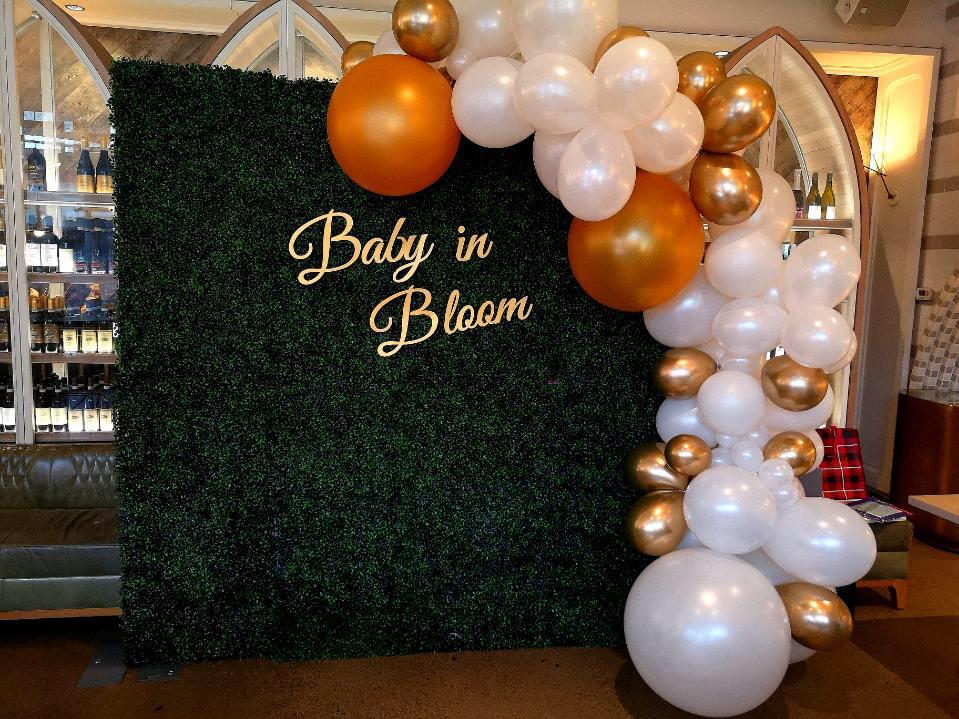 We offer 6 different flower wall rentals for a baby shower in Boca Raton. The most popular flower walls for baby showers being the green boxwood flower wall and pink blush flower wall. The green boxwood flower wall will offer a natural hedge look to your baby shower. This is great for anyone looking for a more natural look at their baby shower. Flowers can be added to this wall by renting our high tea version of the green boxwood flower wall. The pink blush flower wall is great for people to fully embrace flowers at their shower. Our pink blush flower wall is crafted with silk flowers in pink blush, white, cream, and medium pink tones. Be sure to check out all of our flower walls on our website to find the one that is right for you.
When you are having a baby shower in Boca Raton, we recommend adding our gold lettering option to your rental. This lettering is completely custom and adds great personality to your flower wall.
Balloons in Boca Raton
Balloons always bring a celebratory feeling to whatever event they are at. They will bring that same feeling to your baby shower in Boca Raton. Our balloon artists beautifully craft each arrangement using a variety of balloons in different sizes and colors. We offer 23 different colors and each rental allows you to select up to 4 colors for free, additional colors can be added. We offer arrangements in a variety of sizes to fit the needs of our shower. Consider getting a full balloon arch and use it as a beautiful entrance way for you and all of your guests.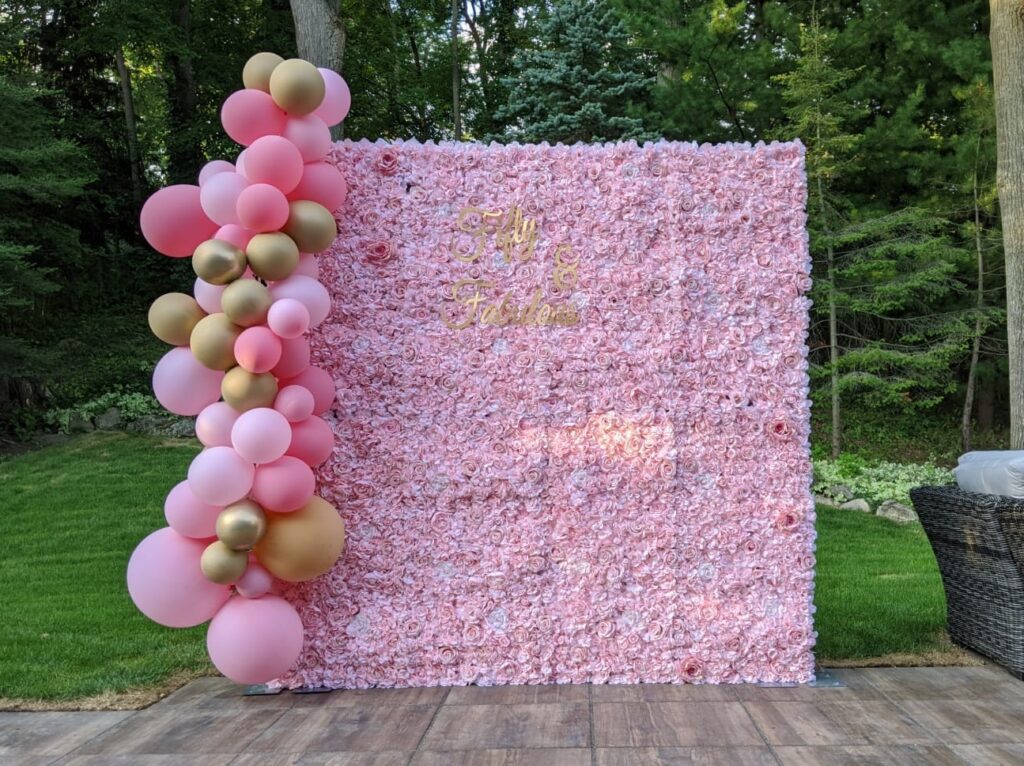 Balloons pair beautifully with a variety of decor but we think they really shine when put next to flower walls. Flowers walls bring a flat natural beauty and the balloons bring a fun 3D element. Together the 2 pieces of decor come together to create an amazing tag team of decor.
Marquee Tables in Boca Raton
Marquee tables are an awesome piece of decor to have at a baby shower. A marquee table features our 4 foot tall marquee letters with a see through panel on top. These tables are great for baby showers because there will be a lot of food, drinks and gifts at the event. Placing some of these items on the table is a very decorative way to display them. Marquee tables looks great in front of a background, such as flower walls.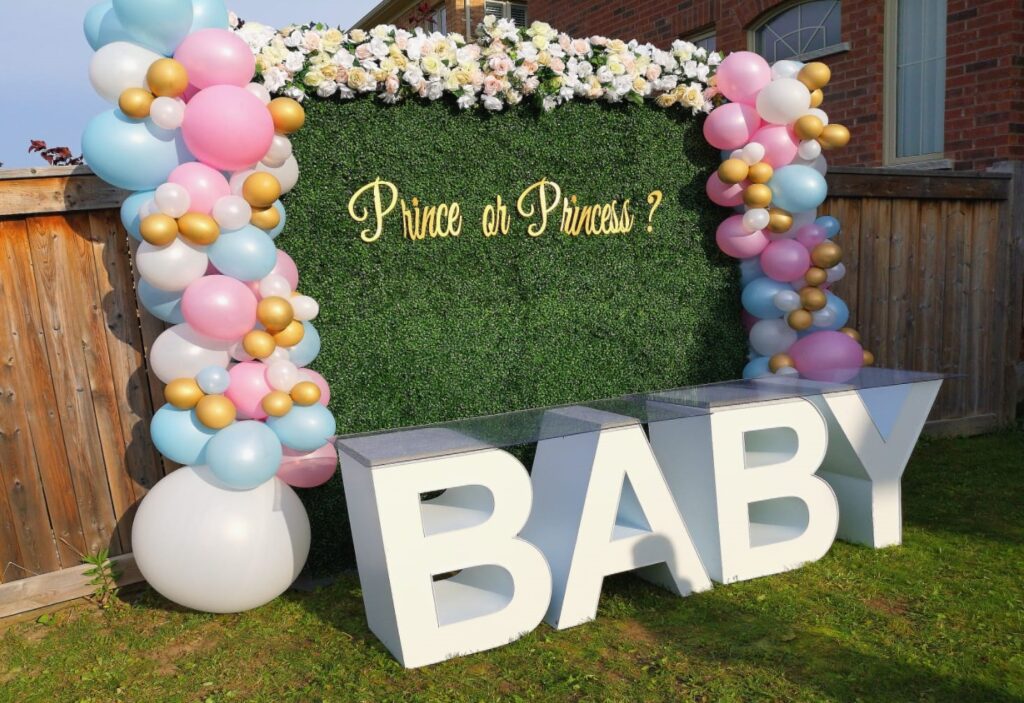 Baby Shower Rentals in Boca Raton
If you are looking to get rentals for your baby shower in Boca Raton, reach out to us at Balloon Decor Service. Our team is very experienced and would be more than happy to get you some amazing decor for your baby showers. You can contact us at 1 (855) 759-0249 and .balloondecorservice@gmail.com. We look forward to hearing from you!
If you are looking for more event rentals, you should check out Event 365 Rentals. They have a variety of event rentals that are perfect for baby showers in Boca Raton.