Balloon Decor Services Mississauga
Top Balloon Decor Services Company in Mississauga
Balloon decor service for birthdays, parties, weddings and corporate events. Balloons Bash is a balloon decor rental company in Mississauga.
Balloon decor are a popular addition to weddings, bridal showers, baby shower, corporate events, and parties. balloons Bash has a mission of providing high quality balloons at affordable rates and strives for excellent customer service as we thrive on referral business! 
We are a top rated vendor on www.theknot.com and www.weddingwire.ca
Popular Balloons Decor
Popular Add-ons
Other Popular Centerpieces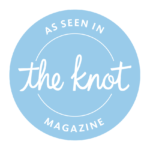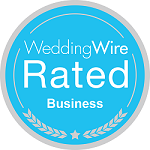 We offer a wide range of balloon decor rentals. We use premium colours in all our balloon decors. You can choose from more than 20 of those premium colours.
Balloon Full Arch – Our popular balloon garland Mississauga with a full arch is setup with almost 150 balloons of various sizes ranging from 5″ to 3′ and you can choose up to 4 colours in your balloon arch setup. So, when making the reservation with us, provide your colours in your request.
Balloon Full Arch rental is $395 (exclusive of delivery charges).
Balloon Half Arch – is the most popular balloon decor rental. It's comprised of ~75 balloons which our team puts together of varying sizes from 5″ to 3′. You can choose up to 4 colours for your theme. So, please advise your colour preferences when submitting the quote or by email / phone with our team.
The Balloon Half Arch rental is $295 (exclusive of delivery charges).

Balloon Centerpieces – Balloon centerpieces Mississauga rentals are a beautiful additional to a table setting at an wedding or other special event. Each balloon decor centerpiece rents for $50 and we can accommodate as many as you require for your event.
Each balloon decor centerpiece rents for $50 (exclusive of delivery charges). you can have as many as your event requires at the cost of $50 each.
Our party balloon decor Mississauga is sure to draw in a crowd and sets the tone that the event is a special one! Our balloon decor company Mississauga team performs the delivery and setup. It is a fantastic way to have a high impact message to your guests that it's time to celebrate!
Location
Address: 2170 Bromsgrove Road, Unit #80  Mississauga, ON L5J1L4 Canada
Hours: 
Sunday 8:00am-11:00pm
Monday 8:00am-11:00pm
Tuesday 8:00am-11:00pm
Wednesday 8:00am-11:00pm
Thursday 8:00am-11:00pm
Friday 8:00am-11:00pm
Saturday 8:00am-11:00pm
Phone: (647) 360-3238
We also service the following locations:
We also serve in the following locations:

California:

San Francisco, Oakland, San Jose, Santa Rosa, Los Altos, San Mateo, Foster City, Mountain View, Menlo Park, Redwood City, Palo Alto, Daly City, Santa Clara, Los Angeles, San Diego, Santa Barbara.

Florida:

Miami, Orlando, Tampa, Fort Lauderdale, West Palm Beach, Jacksonville,    Clearwater, St.Petersburg, Sarasota, Boca Raton, Tallahassee, Panama City

Ohio:

Columbus, Cleveland, Cincinnati.

Washington:

Michigan:

Detriot, Grand Rapids, Warren.

Illinois:

Chicago, Aurora, Rockford, Springfield.

New York:
Maryland:

Tennessee:

Nevada:

Pennsylvania:

Texas:

Virginia:

Arizona:

Georgia:
Make a reservation by providing some information below or ask us any questions you may have!
Locations
We provide flower wall rental services around Toronto and surrounding areas like Markham, Richmond Hill, Mississauga, Newmarket, Ajax, Vaughan, Burlington, Oakville, Scarborough, Brampton, Pickering, Hamilton, St. Catherines, Niagara Falls, Guelph, Oshawa, Stouffville, London, North York, Barrie, Whitby, Ancaster + more!